Simple Himmeli Mobiles
Robert Mahar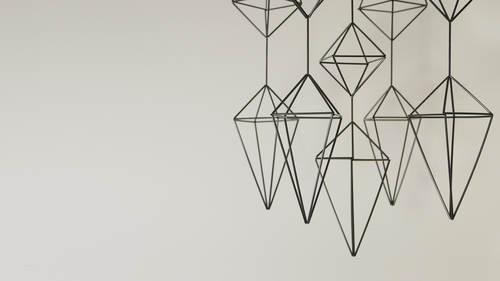 Simple Himmeli Mobiles
Robert Mahar
Class Description
Himmeli mobiles are fashionable, versatile, and surprisingly easy to make! Learn how to assemble these on-trend accent pieces in Simple Himmeli Mobiles with Robert Mahar.
Robert Mahar is an arts and crafts professional who breaks imaginative do-it-yourself projects into easy-to-follow steps. In this class you'll learn how to: 
Build the basic cube form
Fashion variations on the cube form
Construct the hanging structure
Assemble the mobile elements
Create ornamental embellishments 
Robert will share this history behind the himmeli mobile and offer tips on the variety of materials you can use to assemble one. 
Learn how to make a traditional mobiles that can be styled into elegant focal points in Simple Himmeli Mobiles with Robert Mahar.
Class Materials
Himmeli Mobile Supply Lists
Ratings and Reviews
I'm not a crafter but watched this out of curiosity and did not even know what a Himmell mobile was. I have to say I've become a Robert Mahar fan. He explains some of the history behind the Himmell mobiles and makes things simple yet goes into details and gives tips that make for a very neat and lovely and fun art piece. Love the idea of making one of these to hang plants! I will keep an eye out for more of Robert Mahar classes as I love his instruction.
I really enjoy Robert Mahar's classes. He's an excellent tutor, very encouraging and always does such fun and interesting projects. My 8yo daughter and I have been working on these Himmeli this afternoon. Will take another couple of goes before Im ready to post the picture. But a very enjoyable class
Student Work