The 13 Hidden Profit Maximizers
Peter Voogd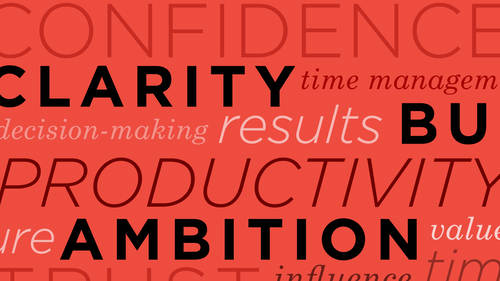 The 13 Hidden Profit Maximizers
Peter Voogd
Lesson Info
15. The 13 Hidden Profit Maximizers
Lesson Info
The 13 Hidden Profit Maximizers
So we're gonna talk about the prophet maximizes last, So you have this in your packet. But here's how you make your time more valuable. There's 13 of them, and if you can do some of these, you will be able to demand top dollar for your work. There's people that charge $100,000 for copy writing and $10, for a video. I know people personally. Good friends of mine charge $100,000 for one hour speech. They could do one speech a month and make a $1,000,000. Why? Because they do these things. Okay, so number one choose to first make the definite decision. You're more valuable than you've been portraying. That's the first thing you have to make a definite decision. What if you make a decision and there's no doubt that we're gonna take every? It's weird how you do it. If there's 1% doubt you're out Next expertise, study your industry learned from your competitors and do your due diligence. If you know Maura about your industry than everyone else, what happens? You're more valuable. People come...
to you. Same with you. I want to know more about motivation, inspiring productivity, really helping people live world class lives than everybody else. Not because I'm selfish, because I want people toe relate to me and actually help them get results, because I've been through so many courses. Trainings, videos, podcast, YouTube's and 95% of the ones I've seen don't actually give me tactical steps to take. They motivate me for a second, but they don't give you real steps. So that's why I decided to actually be the person that gives people tactical steps so they can use it to get real results. Not just feel good moment, right? Next, productivity. What you focus on, how much you get done. So would you guys say that after learning about some productivity and having that weekly plan, you already have more value because you can teach that to somebody right? Next efficiency, how you spend and manage your time, right? How will you execute technology and innovation? I'd say this studio and these people are pretty valuable because they're ahead of the time on technology and stuff like that. Alright, that makes them valuable. I think Chase Jarvis is pretty valuable. What's cool about Chase's? He'll do speeches for a lot, and I guarantee he does free ones. And I guarantee he does a lot of charity because he's a good world class person, which is why I'm here at this company, right? So but you got to get good at technology. You can't be that person that's a little older. That says, Forget technology. I'm too well find for two old hire someone that knows it, right? It's not. You have to make sure you stay up with times and your relevance. Okay? Influence. How can you impact others to produce the work you need? Are you good at delegating? I know people that they can't stand delegating. There's such high Superman syndrome. They do everything themselves and they're making millions. No one's working. They have no one to delegate to because they don't want to. And they have no time for anything else cause you gotta learn if someone conduce something 80% as good as you delegated, you should only be doing What's Your genius is right. Next celebrity status. How well you're known by your target audience, how well you're known by your target audience. Who's that celebrity Realtor guy? John? Uh, someone tried to connect me with him to what's in Hollywood. Had a show. Allman. This this just from his celebrity status of being on TV. He's more valuable, even if you're more skilled than him. He has more valuable because he's has a celebrity status. So these are all things that you can get better at, right? What others know and think about you. Perception. Sometimes scary. But it's more important than reality. That's why online scares me. That's why I try as hard as I can to be as authentic as possible. So where if you catch me off this stage, you're like, what? You're exactly the same. I'm pretty intense at all times. You could talk to my wife just to calm me down. I'm pretty intense at all hours. So to relax is tough, right? Because I'm so passionate about what I dio. But the reality is I want people to understand that I'm focused on being authentic versus being perfect, right? We're being having the answer for everything. I'd rather just say I don't know. Just be authentic. What? You see the others don't. This is big. Who do you Who do you see right now is the visionaries that air so value because they're seeing things others don't see. Give me some names. Yep, he's probably the main ones he loaned us. Elon Musk. Travis Kalanick. What else? Brian. He's over, by the way. What gonna be Brian? Yeah, everybody who's one? Steve Jobs was one obviously is passed, but there's a lot of people that see things that others don't see. Richard Branson's one of those. If you see things for other people, and sometimes it's not what you look at that matters. It's what you see, right, so that's a big one personality. How will you connect Attitude, your attitude about yourself towards others? Awareness knowing your strengths and capitalizing on them, surrounding yourself with those you learn from. So here's my challenge to you. Choose three that are most relevant to you, that you want a master just three. Because if you do what most people do, they're gonna try and do all of those at once. And then what happens if you try and do a lot at once your mediocre and all of them versus exceptional in one or two? So I would even say pick to. To be honest, I'm changing it. Pick, too. And then the 90% rule guys is this normal review. When you look at a new opportunity, rank it on a scale from 1 to 100 of how valuable and meaningful it is to you and anything that's not a 90 year above. Don't do it value. Reach revenue, meaning If it's like a 60 don't do it, it's a 90. Do it.
Ratings and Reviews
Amazing amazing amazing! This course is for anyone and everyone who is looking to jump start not only their career, but their life. Extremely actionable steps throughout the entire course that are great for people who are just starting out or already have a successful business that they want to take to the next level. Many of the courses that I have taken over the years, I find myself just trying to quickly get through them to check it off the box. This course on the other hand, I rewound, shared, paused, thought about and then re-watched. I would have paid $1,000+ for this info. Please don't think twice about buying this course. Amazing job Peter! Highly recommended!!
I don't know Peter Voogd. I bought this class anyway because Six Months to Six Figures is a very good eye catching phrase. But when I started to see each module of this class everything Peter taught gave me a new perspective of what an entrepreneur should do in order to be really successful. Peter shared his teachings not only from his own personal experience but most of all from his heart. Peter you turned this dude into one of your disciple. I will highly recommend to every entrepreneur this class. It's only inspiring but practical and honestly true in every aspect of what Peter teaches. I wish I bought this class earlier and had known Peter Voogd when I started my business. But you know what? It is never too late to do things right! Peter stay healthy the world needs a good teacher and coach like you. Thank you and God bless you brother!
This was my first class at CreativeLive, and I loved it! This course doesn't only tell you how to increase your income, but it also elaborates on how to be a first-class person in EVERY area of your life. It helps you identify your strengths and top core values so that you can use them to achieve your goals. If you are an entrepreneur and wish to improve your business, this course is a MUST. Even if you don't have a clear business idea yet, Peter Voogd will help you organize your ideas and execute them like a CEO. Peter is by far one of the best motivational speakers I have ever heard. I will definitely come back to this course to make sure I am applying everything I learned in his videos.
Student Work