Learning from the Master - Viktor Frankl
John K. Coyle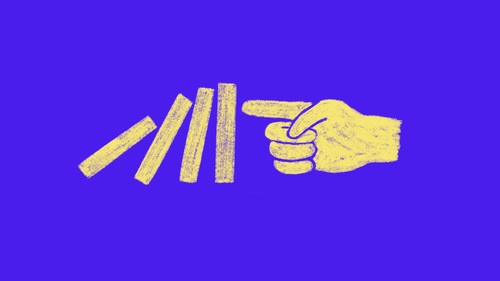 Learning from the Master - Viktor Frankl
John K. Coyle
Lesson Info
6. Learning from the Master - Viktor Frankl
Lesson Info
Learning from the Master - Viktor Frankl
Victor Frankel. If you haven't read the book Man's Search for Meaning a highly recommended, um, this guy was an absolute genius. He invented neuroscience before it existed. He actually figured out stuff that we've only just now sorted out from an actual measurable neuroscience perspective. So is a super famous quote that that gets back to something we started with. And I'll show how he actually solve the complex neurological problem well before he had any actual instruments to do so. His most famous quote, which I'll share with you I'll share with you. I'll break it down from a neuroscience perspective, and then I'll re share it with you to see just how smart this guy was. So if you don't know Victor Vertical story, by the way, he was an Auschwitz Auschwitz victim. So he was taken from the Jewish ghetto to Auschwitz, where they burned his life's work. They killed his wife and daughter. He had nothing left starving in the cold polish winter with almost no clothing and tortures and horro...
rs all around him, and he still found hope and love if he could reframe that situation. I'm I certainly don't believe I'll ever be in anything even close. So the next time I'm super over stressed because of missing an email or a deadline looming, I do have to remind myself of just how bad it could have gotten. And still, he found a way to reframe. So how did he do it? Well, here's his most famous quote, so I'll share it with you. In between stimulus and response. There is a space, and in that space lies your choice and in your choice lies your growth and freedom. Let me break it down from neuroscience. In between, stimulus and response is about 1/3 of a second back brain stimulus ready to go emotional shunting to the front brain, and then you have a choice. And, by the way, that space about a 32nd 2nd takes as long as taking a deep breath. That's why people say, Take a deep breath before you act, because it gives you a chance for this part of your brain to catch up and for you to take control of your elephant and do the right thing based on that stimulus. Now, if the right thing is a fight like crazy or run like crazy because it's an axe murderer. That's fine. But in most of modern day stressors, it's not so. If you can make the right choice to take control of the reins of your elephant and calm and lead to the right response to that stress or that is freedom, you are free from the elephants control and impulses, and you actually get to decide everything in your life versus being on autopilot so powerful in between stimulus and response. There is a space 32nd in that space lies your choice. What you going to do? What's the right response? And if you make the right response, there's your growth and freedom. Incredibly figured this out 70 years ago, so I'll just close before we do. Q and A with, uh, one of my favorite quotes from Victor Frankl. He wrote this again after all of those atrocities. He wrote this. At that point in his life, everything can be taken from a man, but one thing. The last of human freedoms. The choose one's attitude in any given set of circumstances to choose one's own way, we to have that choice as well. And if we can learn to make the adaptive responses is incredible. How important that can be to leadership. Because when things get crazier leading through innovation process and everything comes out of the weeds to come attack your idea if you can lead from a place of choice and respond. Adaptive Lee, That's what people look to for a leader. All right, so what questions from the group do we have the stimulus and choice? It happens in a split second. Eso what leads up to that is your training. That's right. You know your training and trained for that moment, right in what you spoke about before have of, ah, dealing with stress and and all the techniques. So when that moment arrives, you're prepared for it. And you make the right decision, right? What you're saying exactly right, The more training you have this where mindfulness is a great tool. Because even though you're just controlling your breath in their early goings of it, you're learning to control all of your parasympathetic stuff, including your stress responses. And also you spoke about time. Uh, because I've talk a little bit, you know, getting that moment of his own. So when that moment happens and it's only a split second. But if you're in that zone, time stretches. That's true as well. And and you're able to be, think clearly, be focused and make the right decision. Because because time is weird time is very flexible. Yeah. Yeah, well, we won't talk about this today, but one of things that happens in moments of high stress is your Magdala gets involved, and it s so you're normally a running on about second half frame where you're taking in data into your short term memory about every second half. It shuts it to your long term memory and does it again. And it does it again, sort of like a slow moving movie. But when you're when you're high on stress, your big delegates involved you're starting take frame rate 1/10 of a second. You're running about 15 times faster, which does mean you kind of do have more time in some ways to make that right choice because your frame rates higher. And that's why people in times of stress will say things like like time slowed down like I fell from the roof and it felt like I fell for, you know, 30 seconds with the crash in the car felt like it was on ending. And because of our frame rate speeding up, So there is that side effect of potentially having more time to respond. Then then it feels like you do from the outside in eso. That's a really interesting framing of that. I hadn't thought of that before. That's for your book. I got Yeah, other thoughts. Guess and maybe you're gonna talk about struggle today? I'm not sure, but it ties in with choice. So one of our many mountaintop conversations a year and 1/ ago, one of the things you said to me was that, you know, struggle's gonna find you in life, right? You can either choose struggle or it's gonna find you release. You can choose some of it. And I've really taken that in and use that over the last couple of years. And it's been a game changer often, right? Um and I think having presence, pausing, choosing, and being adaptive is all tied in. Yeah, so you know, I didn't talk about here. Maybe should put this is in a slide Or at least talk about it. One of my personal beliefs that that I think I think it's fundamentally true, is choose your suffering or it will choose you. Suffering is part of life. I think anybody tells you otherwise. Is is lying to suffering is core to human existence. But there's sort of ah two ways to have suffering happen. One is you can choose it. I'm going to choose to stay up late and study. I'm going to choose to train for a marathon. I'm going to choose Teoh prepped for this particular program. I'm going to choose this suffering for a reward or I can choose to avoid suffering. And then it hits me anyway. And I'm unprepared. The other correlated that is suffering should precede the reward, not the other way around. Because whenever you get that inverted, it is bad news, right? Like yeah, I mean, I'm I'm sure I don't know. I've never tried, but I'm sure a cocaine binge is awesome. And I'm pretty sure the suffering after it is not now. If you could somehow and actually can do this through flow flow gives you some of those same chemicals. You get into flow through work, practice, training and focus. And then if you can get in the flow, state your suffering his first, and then you get to reward. So whenever the suffering precedes the award, good things happen whenever suffering succeeds the award. That's bad news. That's least in mind. So thanks for teeing that up. Yeah, we have asking on this. Might well have coming at the end of your last session, actually. But it seems like four career changes who want to enter or use innovation and design thinking in their industry. The actual hands on experience will be more valued by potential employers than course work or by kind of the accolade you might have in terms of, um, academic. Is that true? And if so, how can we get experienced in innovation? Design thinking we don't have it, Got it? Yeah, great question. And I told, agree, by the way, I think that I mean, I we could I could teach us design thinking in three minutes like it's not complicated. Five steps like super easy to understand. But the practice of it is is the work of a lifetime for a lot of people because the ability to distance yourself analytically from a problem and look at it from dozens of angles before acting, and then getting emotionally invested in a course is very constitutive. Most of us see a problem, and we get emotionally invested wanting to solve it. And so getting into that practice of backing up, getting distance, seeing perspectives, and then and only then solving using the designers mindset is it can be a practice takes long time. And so the best ways, I think, to get involved with using design thinking in a work project is every almost every office I know always has some new project that needs team members. We want to do this new thing. We want to try this new process. We wanna we need team members for X and Tim Brown would call this hot teams. But when teams are assembled within a work environment for a new opportunity to do change, volunteer, volunteer and then try to bring some of the elements of design thinking into that process and if we were to choose one, I would choose one of two things that I think the up most importance. Do we have empathy for the customer were serving or the challenge we're solving for make sure that the whole room understands the target segment, for example, on our in their shoes, and the other would be separating the generation of ideas from the judgment. You can intercede every time you see somebody t up an idea and get it slapped down like, ah, volleyball setting. Spike, if you can stop that, you're gonna start inserting yourself in a way that super valuable on the team. And people will start to look to you as an innovator because like, Oh, wait, Bob, he always lets us I d eight. He lets us have our space to generate is or are Bob Boy he he gave us so many ideas. They let those guys give us so many ideas and we got to choose from them because the operators want to make decisions. And so when you treat your creative visionaries the way they want to be treated and treat your operators the way that you want to be treated, that is the synchronicity that leads to great innovation. So these air to simple practices are my in the shoes of my customer and am I leading by diverging and converging in separate steps, you know, we all go through your time about stress and the gaming processes that, um we all have things that come up where it's, ah, speech you have to give or it's a test of some sort or meeting, you know, that you've been preparing for and that can just terry apart. And then you realize that the moment comes, it's gone and you realize, you know, it wasn't that bad. I mean, I survived, you know, it's OK. I didn't do the greatest, but so you just, You know, as you go along, you learn, and the more you prepare for that moment and the more you put into insane, okay, I'm gonna be focused. Whatever happens, it's gonna be a learning experience, and it just seems to, you know, you get over time, it's practice and you get better and better at it than suddenly you're saying it's kind of fun, right? Right. Where something that you absolutely hated before is actually something that is pleasurable. I would ask me 10 years ago if I would be a speaker for a living. I would like frozen right there. Um, but with practice. And the other thing is, if you know over the book Stumbling on Happiness by Daniel Gilbert It was a great set of studies that were really terrible at predicting what's going to make us feel terrible. Were also really bad at predicting what's gonna make us feel good. So all this stuff we worry about when it actually happens when things actually do off the rails, it's usually not so bad. But we're so anxious about it, right? If I fail that test, that life is gonna end. Actually, I failed that test. That means I probably shouldn't keep doing theoretical math. I feel relieved, actually. You know, we're not good at predicting how we'll feel. No, thanks for the feedback.
Ratings and Reviews
John's approach to building resiliency is simply brilliant. These concepts will have an impact on my life, for the rest of my life. The ideas that he shares about our relationship with stress and how to become more resilient just seem like a no-brainer, now that I have learned these. Thank you to John and the team at Creative Live for putting this together. Highly recommend these course that John has put together.
Incredible John! There are few times in life that we have the opportunity to learn from someone who is as experienced, kind, empathic, and driven as John Coyle. Grab this or any of John's courses and you will be glad you did!
Student Work