What is Resiliency? A Definition
John K. Coyle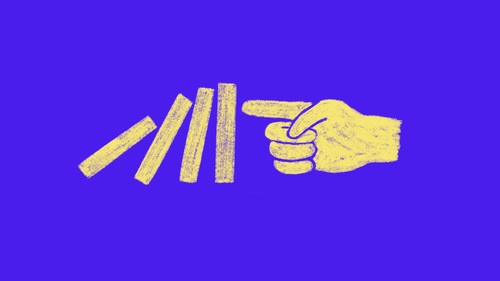 What is Resiliency? A Definition
John K. Coyle
Lesson Info
2. What is Resiliency? A Definition
Lesson Info
What is Resiliency? A Definition
what is resiliency is becoming a pretty common buzzword, so I'm going to define it for you in a way that might be a little different than you've heard before. And in order to do that, I'm gonna ask question to the studio audience, Uh, tell me what the opposite of fragile is. Just throw out some words. Flexible, strong, any others adaptive reason other than resilient. So great answers. Except, as the author Nicholas Toe Lead would say but wrong because, according to Nicholas, to Love, the author of this book called Anti Fragile, he believes there is no word in the English language that describes what the opposite fragile is because, according to him, saying, the opposite of fragile is durable, flexible, adaptable is like saying that the opposite of negative is neutral, and he doesn't think there's a word for it. I think resiliency actually does define this. But first, what is anti fragile? Well, all organic things are anti fragile, and no non organic things are anti fragile. So what doe...
s that mean? If you stretch a beam, some plate glass steel, you name it. Anything that's nonorganic will eventually break or bend or crumble with time and energy, and it will not rebuild itself. However, all organic things are anti fragile by their nature. If you take a hatchet to a tree and you don't kill it, the not that grows back will be stronger than the wood was there before. If you stress your bones and you don't break them, they will grow stronger from that stress. If you do bicep curls and you don't tear your bicep, you will grow a muscle that stronger and able to handle more stress. So we, as organic beings, are anti fragile. We are necessarily resilient, which means that we are capable of growing under stress. So I think great definition of resiliency is How do I perform better under even greater stress, we think is a better answer to the question than how do I manage or minimize stress. I don't think that's gonna happen
Ratings and Reviews
John's approach to building resiliency is simply brilliant. These concepts will have an impact on my life, for the rest of my life. The ideas that he shares about our relationship with stress and how to become more resilient just seem like a no-brainer, now that I have learned these. Thank you to John and the team at Creative Live for putting this together. Highly recommend these course that John has put together.
Incredible John! There are few times in life that we have the opportunity to learn from someone who is as experienced, kind, empathic, and driven as John Coyle. Grab this or any of John's courses and you will be glad you did!
Student Work