Building a Brand & Determining Your Network
Jason W Womack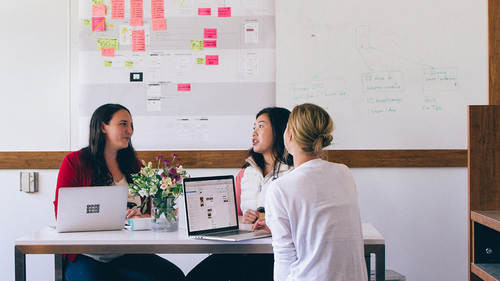 Building a Brand & Determining Your Network
Jason W Womack
Lesson Info
9. Building a Brand & Determining Your Network
Lesson Info
Building a Brand & Determining Your Network
Let's talk a little bit as we head towards the course that we're talking about thinking and working strategically, building a brand strategically. We had you think about your career. We had you think about your job. The three that I'll include, the third, is outside. I use the word volunteer but this could be contribute, this could be engage. This is the stuff that you would do whether you got paid or not. Some of us have the luxury, or the blessing, or the good fortune of being able to have a career where we do some work that we love doing, that we would do for free. Don't tell everybody this, but I would teach for free. I mean, I shouldn't teach for free, but you get what I'm saying. This concept of combining it. Your brand can take off and it can go weird if I don't watch where I'm volunteering my time. I've got a great mentor of mine here in the Silicon Valley and he taught Jodi and I a process of how to say no to volunteer requests. I'm not gonna go through all the stages of this.
If you wanna communicate via email or we can sideline this at some point, but I will go to the 5th step of these five steps. The 5th step is to end the no response with what you would love to say yes to. As a quick example, if someone were to ask me to volunteer my time, my energy, my effort, my travel, my body, my everything, to something over here, I'll go through this process of gently saying no, I'll follow it with something to the effect of, but, if what you're looking for is someone who would come into your organization and talk about team leadership and self management, I would love to come in and talk for 60 or 90 minutes. Whatever it is that they asked me that is off brand, I swing it back around, what is on brand. When I meet someone, whether or not I can work with them, for them, or in their organization or not, I will generally do anything I can to drop that seed. Hey, if you know anyone who's looking for this kind of product, this kind of service, this kind of, engage me. I've set this up in some pretty interesting ways from my perspective of working through this material, but when you're looking at your network, when you're thinking through this idea of building the community around, who's gonna support you through the strategic thinking exercise.
Class Materials
Think and Work Strategically Worksheet
Adobe Stock Get Started Download
Ratings and Reviews
Fantastic class! Highly recommend- Jason has such positive energy and enthusiasm, all his courses have been fun to watch and very informative.
A lot of inspirational exercises in a short time! Enjoyed it a lot and got few interesting insights.
Student Work