Typography Fundamentals
Ilene Strizver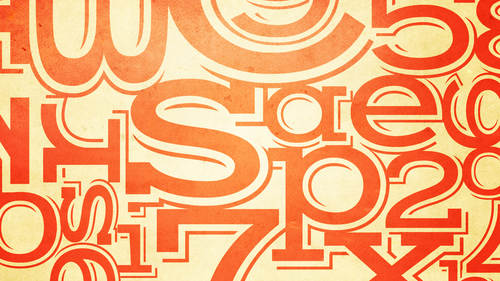 Typography Fundamentals
Ilene Strizver
Class Description
Short on time? This class is available HERE as a Fast Class, exclusively for CreativeLive subscribers.
AFTER THIS CLASS YOU'LL BE ABLE TO:
Select the best typefaces for your design
Work efficiently with OpenType
Think and approach projects like a type designer
Identify and remedy common type crimes
ABOUT ILENE'S CLASS:
Typography is an essential element of design: it should communicate your message effectively, and with purpose. Yet, even professional graphic designers can lack the "eye" and deeper understanding of type aesthetics.
In Typography Fundamentals, author, educator, and expert Ilene Strizver teaches you how to take full advantage of the power of type. You'll learn not only the fundamentals of typographic design, but also how to "see" type through new eyes - all to make more sophisticated type choices that will open doors and set your work apart.
With your enrollment in Ilene's class, you'll also receive access to a webinar hosted by renowned designer Gerard Huerta.
Check out Ilene's related course, Advanced Typography: Fine Tuning & Finessing.
WHO THIS CLASS IS FOR:
This class is designed for creative professionals of all levels working with type, whether you are brand new, or just want to build on your existing knowledge and fill in the gaps. In-house design teams, web developers, motion graphic designers, recent graduates, freelancers and illustrators working with type: don't miss your chance to learn from one of the most respected educators in the field.
ABOUT YOUR INSTRUCTOR:
Ilene Strizver, founder of The Type Studio is a noted typographic educator, consultant, designer and writer. She specializes in all aspect of visual communication, from the aesthetic to the technical. Ilene has written and lectured extensively on type and typographic design to both students and professionals in the field. Ilene formerly was the Director of Typeface Development for International Typeface Corporation (ITC) where she developed more than 300 text and display typefaces with such respected and world-renowned type designers as Sumner Stone, Erik Spiekermann, Jill Bell, Jim Parkinson, Tim Donaldson, and the late Phill Grimshaw. She "cut her typographic teeth" by working on Upper and Lowercase (U&lc) and other type projects with such legendary icons as Ed Benguiat, Aaron Burns and Herb Lubalin. Her clients include Monotype Imaging Corporation, International Typeface Corporation (ITC), Adobe, Linotype, Time Inc., Whole Foods, Harlequin Books, Somerset Entertainment, Integrated Marketing, Parents Magazine, MeadWestvaco, Nationwide Insurance, Life is good, and Johnson & Johnson. Ilene authors the popular column TypeTalk for creativepro.com, as well as fy(t)i For Your Typographic Information and the Fontology series for fonts.com. Her book, Type Rules! The designer's guide to professional typography, 4th edition has received numerous accolades from the type and design community. She publishes the popular FREE enewsletter, All Things Typographic, and conducts her widely acclaimed Gourmet Typography workshops internationally. Ilene is an adjunct instructor at School of Visual Arts in NYC. Connect with Ilene online: thetypestudio.com | Book: Type Rules! The Designer's Guide to Professional Typography | Facebook | Twitter
Class Materials
Type Rules - Chapter 2 and Glossary
Typography - The Fundamentals
Ratings and Reviews
Ilene's courses on Typography are jam-packed with excellent information that will elevate the quality of your work in print. She knows what's current, but also what's important in long-time standards, and why. Just an incredible amount of information! you will enjoy watching, but you will want to purchase because of the sheer amount of useful content.
This course is packed full of the answers to questions I've had at the back of my mind for a long time. Ilene teaches with great clarity, her material is well organised, and she teaches at a good pace - with a bit of humor to lighten it up. I found it really useful.
This course taught me very well about Typography. I knew almost nothing before taking it (I barely understood then the difference between Serif and Sans-Serif...). And now, I feel that I really understand a lot. It is a very good starter to learn when, how and why to use type. Plus, Ilene is a great teacher with a big sense of humor and a lot of experience in Typography. A must have for everyone who want to understand something about types and fonts.
Student Work