Creating an SEO Blog Post in 5 minutes or Less
Mark Hinkle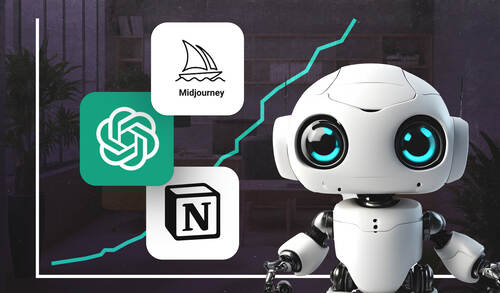 Creating an SEO Blog Post in 5 minutes or Less
Mark Hinkle
Lesson Info
1. Creating an SEO Blog Post in 5 minutes or Less
Learn the power of AI in content creation. This section will guide you through the process of generating an SEO-optimized blog post in a fraction of the time it traditionally takes.
Lesson Info
Creating an SEO Blog Post in 5 minutes or Less
What if you could delegate the busy work that occupies 80% of your business day, freeing up more time for high-value tasks? What if you had a partner to brainstorm with, research alongside and help you develop groundbreaking strategies? My name is Mark Hinkle, and in my class, 10X Your Marketing Efforts with ChatGPT, Midjourney and More, I'm going to introduce you to that very partner, artificial intelligence. (lively music) Welcome to 10X Your Marketing Efforts with ChatGPT, Midjourney and More. So what if I told you I could generate an 800-word blog post that's SEO optimized with a stunning header image, text for social media posts in under five minutes that doesn't stink? What we're gonna do is we're gonna use ChatGPT and Midjourney to do all of this. I'm gonna do the five-minute blog challenge and I'm gonna create a blog on generative AI productivity and we're gonna even start a clock to keep us honest. First, let's start with the blog image. And I have a prompt all set up here in ...
ChatGPT. We're gonna call it Productivity for Marketers. What I'm gonna do is use ChatGPT to generate some ideas for an image, and the first one looks pretty good, so I'm gonna go in there and then I'm gonna use Midjourney to create a blog image. And we're gonna let that cook. And then we're gonna use another prompt I have, which is the instructions for this and we're gonna do create a blog post on generative AI for marketers, and we'll see what ChatGPT does. All right, what I've done is given ChatGPT some instructions on how I like my blogs written. I also ask it to gimme an SEO optimized title, a slug, which is the keyword-rich URL that we add to our blog, a meta description. I've asked it for a social media post, and I ask it to do it as a Twitter thread and one for LinkedIn. It's generating that right now. Now we're gonna go back to Midjourney and see what it generated. There's a unique header image. It gave me four choices. I'm gonna choose number three and I'm gonna render that image so it's higher resolution. The clock's ticking. Two minutes and 20 seconds left and we've got an image, we've got a blog post. That's the kind of productivity that you can see and that's what we're gonna talk about today.
Ratings and Reviews
Student Work