Creating an SEO Optimized Blog Post
Mark Hinkle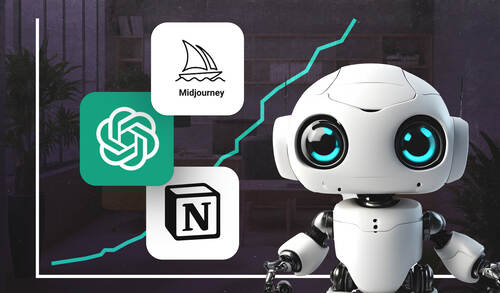 Creating an SEO Optimized Blog Post
Mark Hinkle
Lesson Info
8. Creating an SEO Optimized Blog Post
Get a peek behind the curtain of how the blog post was written in Lesson 1, in under 5 minutes.
Lesson Info
Creating an SEO Optimized Blog Post
In the beginning of this presentation we did a five-minute blog post and it produced decent results in a very little amount of time. However, now it's time to pull the covers back and show you how we accomplished that. First, it wasn't really a five-minute blog post. It required a lot of preparation to make sure that went off without a hitch. What happened was I wrote those prompts and iterated over time to the point where I could reuse them and save time every time I used that in the future. So what we'll do is we're gonna go back and we're gonna look in my editor at what the blog post was and if you notice, I like to organize all my prompts with descriptions and we're gonna go over here to the interactive prompt. And if you notice, this is a lot of text. And what I did was I told it that I wanted it to be a super marketer. So I gave it a role. Then I gave it a task and the task is to conduct an interview and help you write an exceptional blog post. Then I provided criteria. So these ...
are all the criteria for my blog and I chose, gave it lots of choices. So I didn't box it into one single choice. I also ask it to create a hook. So a hook is something to grab your attention at the beginning of the blog. It's a format that a lot of blogs follow. I gave it some examples of SEO best practices. I told it to use a copywriting framework. So I had already knew that it would know what these copywriting frameworks were from previous experience and then I ask it to write my blog post and it asked the question, "What is the topic you want the blog?" And at the end, I asked for it to do a couple of other things. So I asked it for 60-characters long and for the title. I asked it to suggest the slug which it did. I asked it to provide a Twitter, Thread and a LinkedIn post and then I asked it if it did understand and it did. So that's why I was able to type one line and get all of these things. So that's the kind of thing that when you're done with this course, I hope you'll be able to do and I started with a lot simpler prompt and over time, I've edited and added and probably after today, I'll still continue to tinker and because it's in my editor over here, I'll have a record of it for posterity. So once I've gotten it to this point, I like to call these super prompts and I even tag them as such. Before I get to the point that they're a super prompt, I have some new ones that I'm working on. I tag them as working but you can use whatever workflow you like.
Ratings and Reviews
Student Work