How to Insert Stop
Ben Willmore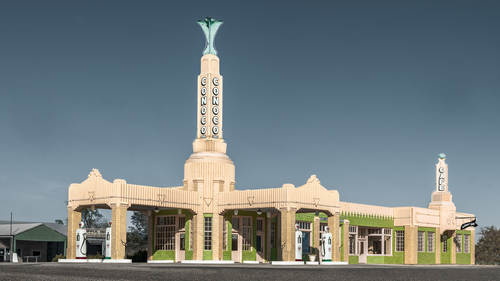 How to Insert Stop
Ben Willmore
Lesson Info
6. How to Insert Stop
Lesson Info
How to Insert Stop
What I'm gonna do here is go the side menu on the actions panel. There's a choice called the Insert Stop. Insert Stop means don't continue on automatically. Instead display a message before you do. Now just look at where I'm currently in my action. This is the step I just clicked on here. Notice it's the step right before I border the image. And when I choose Insert Stop I'm gonna type in, let's see. In the I'll have to think of the best wording. Hold on a second. I'll say, click con. Something like that and then down here at the bottom you see it says Allow Continue? I'm gonna turn that on. That means there'll be button that says continue so they just read the message, they hit continue and the action continues on. The time I wouldn't have that checkbox turned on is when I need them to go do a multi step process. I need them to go open their logo because I'm gonna have it copy whatever's in this file and then paste it on top of something else. So therefore I wouldn't want the action t...
o be able to continue without them actually taking down steps. But if all I'm doing is telling 'em what to do in the next step, I turn that on. And if you ever do it where you instruct somebody. Go open a texture is what you're gonna say 'cause it's gonna apply the texture to an image. What would happen is if you turn off allow continue they'd see the message, they'd click okay and the action would stop. It would kinda pause right at that step and they'd have to go do whatever it is you told 'em to do and then they'd just hit the play button on the bottom of the actions panel and the action would continue on from the point where it paused. Does that make any sense? So, anyway I'll click okay. And now I think we have this set up the way I'd like it. So, why don't we. Well we could also add a stop at the end to tell 'em now what should we do after it instant separated? So we could at the very end insert a stop and just tell it you can do retouching on the top layer for fine details, the middle layer for overall tones and colors. That kinda thing, if you want it to. I'm not going to. Alright, so I just collapsed that action down. Let's test it. I'm gonna revert. Well it looks like we're already reverted and I'm just gonna click on the name of it and hit play. That's my stop. That's what I typed in right? And I wish could get rid of that button to force them to only have one choice but we don't have that as an option. So anyway it's telling me what to do. I'm gonna hit continue and the action will just continue on. And now, I know what to do here. I'll go oh okay, fine detail, okay bring it up till that fine stuff's gone. Okay, click okay. You'd finish the action. The end result's nice and clean. There in my actions panel. And if I were to expand that little folder I'd see the high frequency and low frequency info. So if you ever wanna learn how do interesting retouching you could Google frequency separation or if you wanna really learn it you could look at my past classes on Creative Live. I've done that technique in depth. So, we got another action.
Ratings and Reviews
Very good course. I have learned many new concepts. Ben is a good teacher. He explained well and it was easy for me to follow.
Precise, to-the-point and informative. Ben explains the process of creating actions in PS in a very simplified and step-by-step manner, easy to understand and follow. Definitely a great purchase.
Student Work