Why can't I put text over anything that has text wrap applied?
Daniel Walter Scott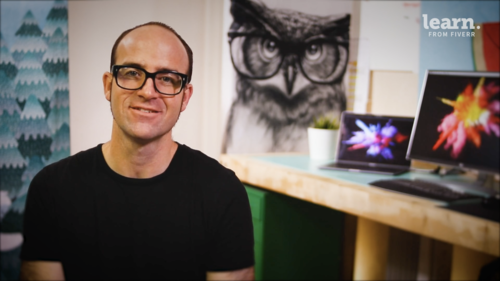 Why can't I put text over anything that has text wrap applied?
Daniel Walter Scott
Lesson Info
61. Why can't I put text over anything that has text wrap applied?
Lesson Info
Why can't I put text over anything that has text wrap applied?
Okay. So what we want to do in this video is we want this text to go over this red box, which sounds simple, but if you're trying to do it now and it's not working because if you put it over and it just disappears because the text wraps not turned on. Same with this little skew number down the bottom here. We want to get this. So it goes over top of this image, even though it's got text wrap applied. So let's go and do that now in this video. Okay, So first up, let's do it to this box here. So what's going to happen is I'm going to bring in I've got nothing selected. I'm going to bring in some type using my shortcut. Now we're into shortcuts, command D or control D on a pc. There's factoid to OK. And click hold and drag it out over here. Ok. And I'm not going to worry about the styling just yet because we're gonna have this first problem. Black arrow, click, drag, drag. I'm kind of half dragged it on to show you what's happening. You can see the bit that doesn't cover the rectangle is ...
all kind of squished over here, but as I keep moving it across, it really doesn't want to go okay, Because we said to this bread box, text wrap, which affects every single bit of text. Okay, Even the stuff on top of it. So what we're gonna do is I'm going to click it off. Okay, actually I can leave it there, it doesn't matter. Okay. And with it selected, I can go to object and there's one called text frame options. Okay. And in here there's one that says ignore text wrap with preview on you can see in the background he's now. All good. Okay. The same with any old text. Okay. Do the same with this guy. I'm going to add our little copyright so I'm going to go down here. Okay. Actually going to put in the skew number. Okay, so this is a product were allegedly selling and I want it there so that people could buy it as well. But you see it's getting pushed over. So all I do is object text frame options and ignore text wrap and he is behaving as he should. Okay, before we go as we go through and just style this one, I'm going to make it my Roboto Roboto Slab and I think light can't remember 16 points. Okay. I'm going to make it black when I say black, I meant white. Okay. And I'm gonna do owl drop cap and maybe just one in this case. Give it a little bit Now. I'm just missing about maybe add a little bit more. I'm gonna turn off hyphenation. I haven't had to they all lined up. Alright, so we've done that one. That one's actually final size selected all What size is it? It is eight. Okay, so you might have to lower yours down a little bit. Alright I'm gonna move him up. He's there he's there. Nice. Okay. What I'd like you to do before you finish is I want you to do an example on page eight. Okay so it looks like this when you're finished. Okay well there's page eight. Bring in this image, it's in the oh four exercise files. Okay? And I want you to put in a little skew number. Make it up if you don't have skew numbers, it's generally the way that shops record product names or products so they can use it at the tills. Okay or reorder them? It's the code rather than the name of the product anyway, useless information. Okay so I want you to bring them this, give the text wrap, put the school number on top and obviously we'll have to get that text to ignore the text wrap so it sits on top. Okay so go through and do that. Send me a screenshot prove you've done it. I'll give you a high five and we'll get on to the next video
Ratings and Reviews
I think Dan is very good at explaining and breaking down complex content. I like the way there are lots of small sessions which is good for keeping focus. I would advise anyone who does this course and is taking notes to label which session the notes are referring to as I have struggled to find a few looking back and this helped me. It really made me realise how much I didn't know and had been fudging. Thank you Dan I will be taking plenty more of your courses in the coming months it's been a great help.
Student Work