Adobe Muse Fast Start
Brian Wood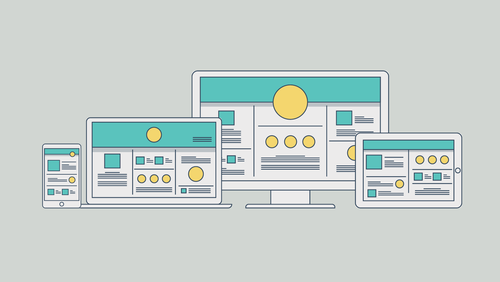 Adobe Muse Fast Start
Brian Wood
Class Description
Dive into creating your first responsive website—without writing code—with this fast-paced, step-by-step walkthrough of Adobe® Muse. You'll learn what Muse is capable of and see how easy it is to create a truly unique, expressive responsive website in no time at all. Join author, speaker, and web developer Brian Wood as he takes you through a guided tour of what Adobe Muse is capable of.
In this class Brian will show you:
How to set up your fully responsive website.
How to add design content like navigation, text, images, slideshows, links, and more
An overview of how to ensure your site works across different device sizes
Powerful widgets, like slideshows, forms, adding videos, and more
The different methods for publishing your project
SOFTWARE USED:
Adobe Muse CC 2018
Ratings and Reviews
Tasked with creating a website for a friend's start-up, I looked at various template driven tools in the market and also signed up for this Creative Live class. My experience with CL classes is wonderful and this Quick Start class for Adobe Muse CC did not disappoint. Brian Wood is very knowledgeable. His pace is fast, and the content he presents is awesome. He de-mystified Muse for me (I am generally a Photoshop/Lightroom users). After the class I was able to start packaging the information story-boarded for the website content so I can confidently design the first draft. I also bought the course so I can revisit some of the tips and tricks. Recommend this course.
I've always been curious to see what Muse had to offer but didn't know where to even start. This was a great intro to take you through the steps you would take to design and publish a site. Brian does a great job in explaining stuff which you can easily follow if you have the program open!
I didn't know Adobe Muse was easy! Thanks Brian, can't wait to watch the rest of the videos in this series.
Student Work