Animal Photography
Rachael Hale McKenna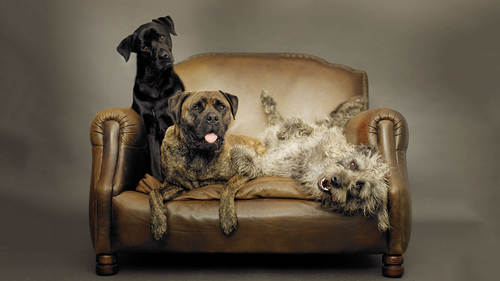 Animal Photography
Rachael Hale McKenna
Class Description

From incorporating pets into family portraits to photographing animals on their own, strong animal photography skills can be a lucrative component of your photography business. Join award-winning animal photographer Rachael McKenna for an introduction to the art of photographing animals.
Rachael will guide you through everything you need to know to photograph any animal -- trained or untrained. You'll learn about the unique empathy needed to capture an animal's one-of-a-kind character and emotion. Rachael will provide you with proven tips, tricks, and troubleshooting tools for making your ideas come to life. You'll also learn how to make your photography business more profitable by licensing and publishing your images.
Whether you're a novice or a pro, you'll leave this course with a whole new approach to working with creating unique, dynamic images of animals.
Class Materials
Photographing Kitten and Puppies
Shooting for Licensing and Publishing
Working with More Challenging Animals
Shooting on Location - The French Cat - The French Dog
Taking an Idea and Working Through the Process
Ways to Get Started in the Animal Photography Industry
Rachael on Location - Kelsey Creek Farm
Ratings and Reviews
This course was definitely worth the investment - both time and money. With about 15 hours worth of video sessions and amazing bonus handouts - Rachael provides some really useful, practical tips that you can apply straight away regardless whether you're just beginning your photography journey or are a seasoned professional. It was great to see Rachael at work in session - especially her techniques used to calm and quieten her models if needed. She had a potpourri of helpful suggestions such as remember to take both landscape and portrait shots (if possible), know your rights to take and use images - don't assume, be extra vigilant with cleanliness especially around kittens and puppies who may not have been fully vaccinated, keep kittens and puppies isolated in pens or cages if not in their own environment as they're escape artists etc. Her extensive experience with licensing agents and publishing houses was insightful ... and not for the faint-hearted, so it seems! Thanks Rachael for taking the time to share your know-how, tips and techniques and giving us a peek into your world and workflow you follow to produce awesome animal shots.
I loved this class! I don't I tend to be a "pet photographer" but I do want to be a "Pet friendly" photographer! I have gotten lots of tricks and tools to use while photographing occasional clients pets and my own! ( I have a horse, a pony, bunnies, cats, dogs and ducks) I'm super glad I watched the class live and I'm even more glad I bought it so I can re- watch it whenever I want :) (The shoot with the mini horse, dogs, chicken, duck and people was awesome! It loomed like my family picture would look if my husband didn't say "no" on occassion! lol)
Love, Love, Love this course... Rachael is so down to earth and inspiring and I enjoyed all the hands-on shooting which shows you how patient you need to be for this type of photography. Truly an amazing course... Thank you.
Student Work