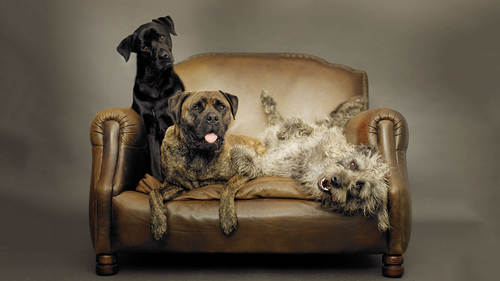 Class Description

From incorporating pets into family portraits to photographing animals on their own, strong animal photography skills can be a lucrative component of your photography business. Join award-winning animal photographer Rachael McKenna for an introduction to the art of photographing animals.
Rachael will guide you through everything you need to know to photograph any animal -- trained or untrained. You'll learn about the unique empathy needed to capture an animal's one-of-a-kind character and emotion. Rachael will provide you with proven tips, tricks, and troubleshooting tools for making your ideas come to life. You'll also learn how to make your photography business more profitable by licensing and publishing your images.
Whether you're a novice or a pro, you'll leave this course with a whole new approach to working with creating unique, dynamic images of animals.
Reviews
I loved this class! I don't I tend to be a "pet photographer" but I do want to be a "Pet friendly" photographer! I have gotten lots of tricks and tools to use while photographing occasional clients pets and my own! ( I have a horse, a pony, bunnies, cats, dogs and ducks) I'm super glad I watched the class live and I'm even more glad I bought it so I can re- watch it whenever I want :) (The shoot with the mini horse, dogs, chicken, duck and people was awesome! It loomed like my family picture would look if my husband didn't say "no" on occassion! lol)
Love, Love, Love this course... Rachael is so down to earth and inspiring and I enjoyed all the hands-on shooting which shows you how patient you need to be for this type of photography. Truly an amazing course... Thank you.