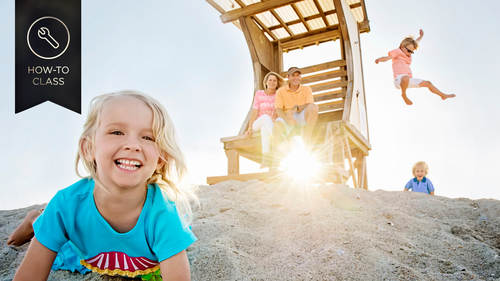 Class Description
It can be difficult to get authentic expressions while shooting group shots, but the best family portraits have personality. Learn how to help your subjects open up in Authentic Family Posing with Tamara Lackey.

In this fun and upbeat class, you'll learn group posing tips that produce flattering shots without sacrificing genuine expression. Tamara will take you step-by-step through the dos and don'ts of group posing and offer lots of helpful tips on keeping the whole group happy while doing it.

Reviews
I agree with the others that the info was great and useful, but I would have loved to have seen more. While the price of $29 might make one "assume" it's just a little tidbit, I was hoping for more! I love Tamara! I have some of her other classes and it wasn't a waste of money, just would have liked to have seen more ... like even more of the videos of actual shoots. That's so helpful for me ... to see what happens with real live people at real live photo sessions.