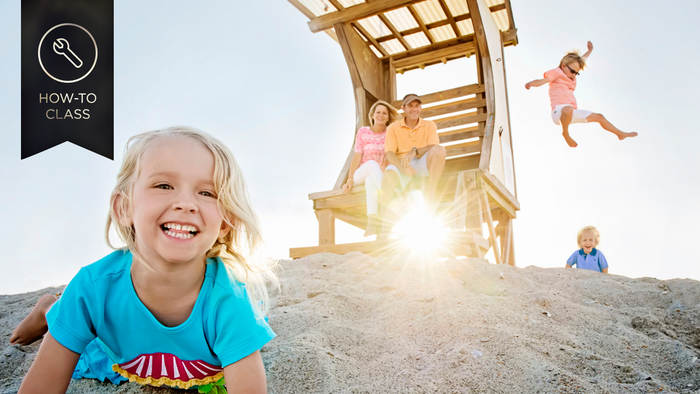 It can be difficult to get authentic expressions while shooting group shots, but the best family portraits have personality. Learn how to help your subjects open up in Authentic Family Posing with Tamara Lackey.

In this fun and upbeat class, you'll learn group posing tips that produce flattering shots without sacrificing genuine expression. Tamara will take you step-by-step through the dos and don'ts of group posing and offer lots of helpful tips on keeping the whole group happy while doing it.

Reviews
I agree with the others that the info was great and useful, but I would have loved to have seen more. While the price of $29 might make one "assume" it's just a little tidbit, I was hoping for more! I love Tamara! I have some of her other classes and it wasn't a waste of money, just would have liked to have seen more ... like even more of the videos of actual shoots. That's so helpful for me ... to see what happens with real live people at real live photo sessions.
I liked this course, but it felt like a little bit of a teaser. It touched on a lot of different things, but wasn't very comprehensive. I wish it had a little more depth. Kind of felt like one big ad for the posing handbook.
While there was some good information provided In this course, I was expecting it to go more in depth. The whole course felt like just an overview. From the title of lesson seven, I expected it to be a discussion of how we could get involved as photographers with charities. While Tamara is very passionate about her charity and I'm sure has done great work through it, it was frustrating to pay for a 'lesson' to learn how we can support her charity.