Basic Processing for Mobile Photography
How to Use TouchRetouch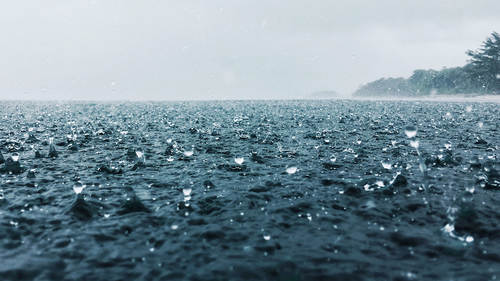 Basic Processing for Mobile Photography
How to Use TouchRetouch
Lesson Info
How to Use TouchRetouch
In general the last app that I bring my images into is called TouchRetouch, and this is an app that's really dedicated to cloning and healing. So I'm gonna launch that app, when I open it up what it allows me to do is select the image that I wanna edit. So I'm gonna go ahead and go into Albums, and what I've done is I've placed an image into that same Image to Edit folder that we've been working out of. I'm gonna select the latest image that I added and see that it's a photo of these birds flying overhead. If there's anything distracting in the image, this is the app that I would use to remove those things. So they're actually really hard to see if you're not looking at this image large on your screen. So in order to zoom in, I mean you see a sky, you see this flock of birds it's wonderful. But I can also see along the bottom, these other birds in the distance that basically look like little black spots on my image. I don't want those to be there, so TouchRetouch will allow me to remov...
e those and eliminate them as distractions in my image. So again, I'm sort of zooming in on the things that I wanna get rid of, on the bottom left there's an object removal tool, and what that allows me to do is use the brush tool which is autoselected when you start, and literally brush a stroke onto the thing that I want to remove. So all I have to do is brush that little green dot onto the thing that I wanna remove. If I want to adjust the size of the brush, I hit Settings, and then pull the slider accordingly. It's fine the way it is, so now that I've brushed it all I'm gonna do is hit the Go button on the bottom right and boom, that little distraction disappears. And to use two fingers to drag around the rest of the image, I'm gonna navigate to the other spots that I wanna remove and basically repeat that process. Brush the spot with the green that I wanna remove and then hit Go, two fingers to navigate to the other spot, 'cause I knew there were three along the bottom. Brush that bird green, hit Go and notice how they all disappear. So this image is actually a really, oops I'm still in the brush, so if you're not using your two finger navigation, that's what happens you accidentally put a brush stroke across your image. So if you wanna go back to your one finger navigation, just back out of the tool with the arrow on the bottom left and you can pinch and sort of move the image around your frame to kind of check to see if there's anything else that you wanna remove. This image is perfect for this tool because there's not a lot going on in the background, which means that if I clone something out it's a really easy software fix because there's not any sort of lines that they need to line up, or you know, if it's a brick wall they have to line up the lines on the brick to sort of replace what it's removing. With this image it's a very clean edit, easy to remove. Say for example, you know, I don't really like that bird right in the center that's kind of throwing off this formation, I can go in hit Object Removal, paint over the entire bird itself. It's okay to be a little imprecise, press go. Bam, that bird is gone. Generally I don't do anything too drastic like that, but it's nice to know that that tool's available should you need it. This was the tool that I used earlier in the demo where I showed the before and the after of the man next to the tree where I removed the signpost. The other thing that's important to remember about this tool is that if you go back to the original screen, on the bottom right, there's actually a Clone Stamp tool. So you can actually duplicate things in your image. When you hit the Clone Stamp tool you'll get a circle, you can actually drag that circle anywhere you want it to be. And that's essentially what you're telling it to clone. So I wanna clone this bird here, so I've placed the circle right on top of that bird and I'm gonna start brushing on the image where I wanna place the new bird. So say I wanna just put it along the bottom here. See how I've just duplicated that bird, I can actually keep going and what happens, is that I can paint all the birds, the entire flock onto the image. I mean, obviously I wouldn't normally do this, this is not an edit I would normally make. But for demonstration purposes you see how powerful and how effective that clone tool is. So if I was to go in and really carefully select them, say I zoomed in and was really precise about where I place that clone tool. I can really carefully clone a single bird, and if I'm good, make it so that it's almost imperceptible that I even duplicated it. So you can sort of alter reality in this way with this tool. This is a really great tool and you know it's fun to do all these cloning things and to remove whole objects, but for practical purposes, this one's really important to know for things like editing portraits of people. Naturally we have blemishes on our faces that we may or may not want to show up in final images. So any sort of blemish on a person's face you can just use this Object Removal tool and get rid of. If there's a power line in a sky, it can be a little tricky depending on the tones of the sky behind the power line, but you can remove power lines in the sky, if there's a wonderful street scene that you've photographed and there's piece of trash in the middle of the road, you can heal out that piece of trash and give yourself this really nice image. So all of the images that I showed you earlier, the befores and afters where I just kind of cleaned them up a bit and got rid of things that were distracting. All of that was done using TouchRetouch. So it's a really powerful tool, and generally I like to finish my editing sequence with that tool. So the image is edited, it's cropped, it looks just the way that I want it to, and then I just need to clean it up a little bit, touch up a few things on someone's face or on the ground and then I'm good to go and ready to post.
Class Description
Everyone always has a phone with them, and that means they always have access to a powerful camera. But once you've taken the photos, what can do to make them look truly exceptional? Pei Ketron, photographer and internationally renowned Instagrammer will show you how to use some of the most popular iPhone editing apps to process your images and create a simple and efficient workflow.
In this class, you'll learn:
How to select and use various editing apps
iPhone photography workflow
Editing to give your images the look you want to achieve
Editing your iPhone pictures doesn't have to be complicated and this class will show you how to take those images and make them ones that you'll want to share with your family, friends and on social media.
Reviews
Great except the sound volume is lower than average Creative Live show
It's not her. She clearly knows photography. At least I think she does. But what happened to knowing that you can't really see a photo online that well, especially in something like instagram. And moving sliders is so different than getting the good light in camera, as, you know, photographers do. This is a great way for the lay person to produce better looking photos. Not better photos. It's like taking a profession and learning to fake it, but forgetting to mention that's what you are doing. In this age of short cuts and faking it, shouldn't we just have that clause stated some place: Warning! This is a great shortcut but not great photography. A quick copy of a great work of art produces a quick copy, not art. Are there now people who don't know the difference?