Behind the Podcast : Aran Goyoaga on We Are Photographers
Behind the Podcast: We Are Photographers Intro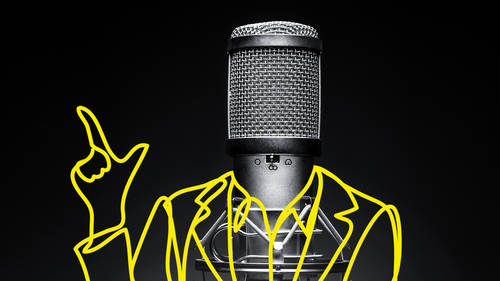 Behind the Podcast : Aran Goyoaga on We Are Photographers
Behind the Podcast: We Are Photographers Intro
Lesson Info
Behind the Podcast: We Are Photographers Intro
Well hello everybody, welcome back to podcasting week 2018, I'm your host, Drew Konzelman, and I'm sittin' here with Kenna Klosterman. Kenna is long time lead host of CreativeLive, so we're both hosts, which is a little weird to be on camera at the same time. I don't think we ever have been. And we're talking about the CreativeLive podcast, which launches today. So this is the world premiere of the CreativeLive podcast, it's called We Are Photographers, we're gonna spend 10 or 15 minutes talking about the inception of the podcast, how Kenna got it started, and all the work leading up to today, and then we're gonna get to watch Kenna actually record a podcast with a live guest, and then we're gonna do a little post mortem, like we call it here in the studio, where we talk about what we just talked about, and what we can learn from that. So would you help me welcome to the CreativeLive stage, table, podcasting studio, Kenna Klosterman. (audience claps and cheers) Thank you, thank y...
ou.
Class Description
CreativeLive's podcast We Are Photographers hosted by Kenna Klosterman brings you true stories from behind the lens and behind the lives of your favorite photographers, filmmakers and creative industry game changers. From their struggles to their wins, get the real human stories about why they do what they do. If you're ready to join us in the hustle, listen, get inspired and discover why in the end the creative journey is all worth it. Upcoming podcast guests include Cristina Mittermeier, Brooke Shaden, Dave Krugman, TY Bello, Joshua Kissi and Karen Okonkwo and more.
In this premiere episode launching CreativeLive's brand new weekly photography podcast, Kenna records a live conversation with author, food stylist and photographer, Aran Goyoaga.
Aran is the author of "Small Plates & Sweet Treats: My Family's Journey to Gluten-Free Cooking" and the award-willing Cannelle et Vanille blog. Her work has been featured in many publications including The New York Times, Food & Wine and Conde Nast Traveler. Join the 280,000+ creatives following Aran's images and recipes on IG at @cannellevanille.