Brand Assets with Adobe InDesign
Archiving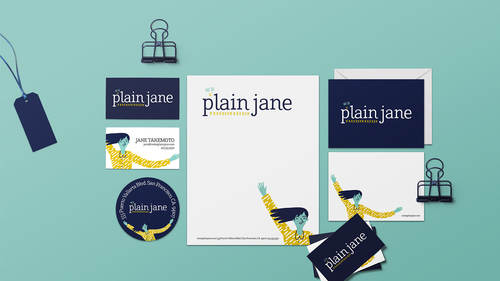 Brand Assets with Adobe InDesign
Archiving
Lesson Info
Archiving
One other thing I guess that we could talk about is archiving our work which probably doesn't get talked about enough. Which is, we want to be able to save this so that we all of our assets that we might need. In this case, we only have one linked file. So we would want to know where that linked file is on our hard drive and when I'm archiving my projects, especially like for classes when I design all these things, let's just look at how I have my file set-ups, let's see. So in, this is my course, like this is what I'm working with when I make all this stuff. So I have like, here's the files that I actually made and then I make a file for where all the course files, a folder for all the course files, here I have my high-res assets, and you can see within the course files I even have a folder for the assets that go with it. So in real life, when I'm home working and I'm building this, my assets are scattered all over my hard drive. So these awesome design files are in their respective f...
older where they live. And they stay there until I'm gathering all the pieces to be able to take this file and give it to students to create a project. So you want to know where all of those things are and there's a couple of ways you can do that within InDesign, so when you're totally done with this and you're like, just want to make sure that 6 months from now when I go to tweak this or open this up and reorder or something, I don't want to get messages that graphics are missing where's that Illustrator file, where's all this stuff. So one thing you can do is go to File and choose Package and this is going to tell you, here it's just telling me that I have something an RGB color space, and it's just warning me because this is a print file so it's assuming I want CMYK, but that's okay. So I would click Package down here. And then we have to save it first because I haven't done that yet. Thanks, InDesign. You got my back. Go to Desktop, sticker. Okay, so when you Package it, it gives you the option to add these Printing Instructions. They're not really so relevant anymore. Printers don't really read this, so we'll just click continue. And then, it's going to make a folder for all of your files. So this is great too, maybe you are working with a designer, or maybe you've designed something and now you're like, I want to give this to my designer friend to just like tweak or work on or maybe you're going to hire someone to take what you've designed and make it into something else, whatever you want to be able to transfer the whole file to them, you want to package it. So it's going to make a folder it'll call it by default the name of the file and it'll add the folder there. And it's going to copy all the fonts that are used in the document, it's going to copy any linked graphics. In this case, that would only be the dots. So I don't have to worry about linking these illustrations because I didn't place them, I pasted them. So that's not relevant here. But then I would go ahead and click package, it's going to warn me, don't be distributing fonts that you don't have license to, we say okay. Does all of it, and then if we look at our Finder on our Desktop, here's the folder. Here's all of the fonts, here's the instruction file that's blank, and here's the links which in this case is just that jpeg. Okay, and then here's the actual file. So then this is the folder that I would then keep on my hard drive to have for later. So it's kind of a process because when I'm working on this stuff and I run into this all the time like designing all these pieces I just have things scattered and I'm getting inspiration from wherever and I just I have documents on my hard drive, in my download folder, in my design folder, in my desktop, and it's nice, when I'm finally done with everything, to just package it and it's like you're putting it in a nice little box and wrapping it up and tying a bow on it. And then I can throw away all of my other files that I don't need anymore because everything's been duplicated and put all together in one nice folder. And I didn't have to do it. That's a nice bonus. So that's it, and now you have a beautiful looking brand and you have all of these great files that you saw how easy it is to copy and paste and remix this back up so that it's easy to take it and say, oh you know what? Now I need to make an ad for something, or I want to take what I made here, and make it into a banner ad or a graphic for the header of my Etsy shop. You can do that with InDesign, too, and you've already done most of the work.
Class Description
Every time you interact with a client, customer, vendor or colleague, you need to reinforce your brand and come off as professional. One essential way to do that is by having a suite of brand assets that have a consistent style. This course will show you how to use Adobe InDesign to design a variety of materials that help you put your best face forward at all times.
In this class, you'll learn how to:
Create letterhead that looks great when it's printed.

Design business cards, notecards, and stickers that incorporate your logo, colors, and fonts.

Archive your work so you'll be able to keep your assets handy.



Software Used: Adobe InDesign CC 2018