Creating a Responsive Website with Wordpress
Brian Wood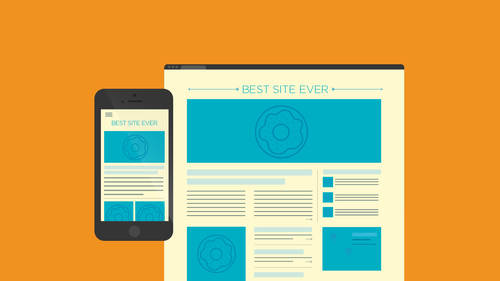 Creating a Responsive Website with Wordpress
Brian Wood
Class Description
You don't need to know a line of code to build a gorgeous, fully-functioning website. With WordPress, you can create and maintain websites for yourself or your clients with minimal technical know-how. Brian Wood shows you how in Creating a Responsive Website with Wordpress.
Brian Wood is an Adobe Certified Instructor who has spent years training designers and business owners how to build and grow an awesome, professional web presence. In this class, he'll cover WordPress website development from the ground up. You'll learn how to:
Choose a host and install WordPress
Make your WordPress site mobile-friendly
Pick and apply the right theme for the job
Change essential WordPress settings
Add menus and widgets
Work with posts and pages
Add functionality through plugins
Brian will give you a greater understanding of WordPress that lays a solid foundation for all of your future web work. You'll learn your way around the admin area and find out which add-ons are worth paying for and which ones you can use for free.
Everyone needs a website – learn how to deliver one with this complete guide to setting up, managing, and updating a WordPress site with Brian Wood.
Software Used: Wordpress 4.0

Class Materials
Brian Wood - Class Notes - The Essentials Workbook.pdf
Brian Wood -- Exclusive Wordpress Theme and Project files.zip
Brian Wood - Creating A Responsive Website - Resource Links.pdf
Ratings and Reviews
Learned less than I expected. I came into the class with WP knowledge having a created my own functional site. I could have learned everything he covered by reading online, in less time and for free. The instructor was all over the place and never really answered all "really good questions" "you know what I mean?" I believe more could have been covered if the instructor was a better speaker and better organized. He was really difficult to listen to. I don't feel this course was worth what I paid but as I bought in a bundle I'm hoping the other sessions will be better. I recommend catching this course on a free preview before making the purchase. I wish I had.
I thought that Brian did a great job explaining how to set up a word press site. I am a novice and felt that I could handle it after watching this. I am a very linear learning and didn't feel like he was jumping around. I felt that he was explaining the process of using a very detailed and multiple optional program well and I didn't have any problems following him. I think you have to have an attention spam and be focused because it is a lot of info and can seem rather detailed. For a beginning class on Wordpress, I am very satisfied with what I just learned and feel comfortable creating websites. I am planning to take the more advanced class based on this. As far as the title, I guess I took the time to read the description of the class before I purchased it so I felt like it was money well spent and knew what I was signing up to receive. I will agree with other comments, the one female student made it difficult to watch due to her need to add something to prove her knowledge. I could have done without that, maybe they could ask the students to limit their comments or questions.
In the process of upgrading our church's website responsive and this definitely was the course to watch. Have had a wordpress site for years, but got a great refresher and learned much I didn't know. Thanks a ton, and can't wait to get into the other courses as well to continue my journey.
Student Work