Intro to Dioramas
Candice Stringham, My Mind's Eye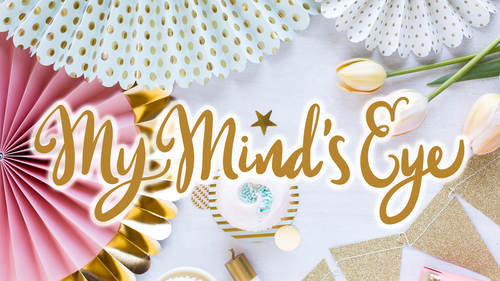 Intro to Dioramas
Candice Stringham, My Mind's Eye
Lesson Info
11. Intro to Dioramas
Lesson Info
Intro to Dioramas
These are our two diarrheal is we're going to be working on. I think a lot of us think of diarrhea, almost like it said earlier as elementary school project, just like with, like a dinosaur. And like the jungle in the backgrounder. Lou animals, they're actually becoming quite popular in home decor, circles and handmade circles, and you can create really beautiful little scene, so I've actually done whole entire can mantle of different christmas stiii, rama's, s o. We have one of those here for you today, and then we also have one doing my story that you could leave out any time of year and, I think, would be adorable and a little girl's room. But honestly, I like myself to really just give it in my family room somewhere until one of my kids knocks it over.
Class Materials
Garlands and Banners Step by Step Instruction
Large Floral Banner Templates
Dioramas Step by Step Instruction
Cutfiles for Banner Projects
Surprise Discount from My Minds Eye
Village Step by Step Instruction
Ratings and Reviews
Watched a little of this and was disappointed by her frequent mumbling, making it impossible to understand quite a bit of what she was saying. I didn't find her ideas very innovative but didn't watch the whole thing.
Student Work