Crowdfunding Your Film
Emily Best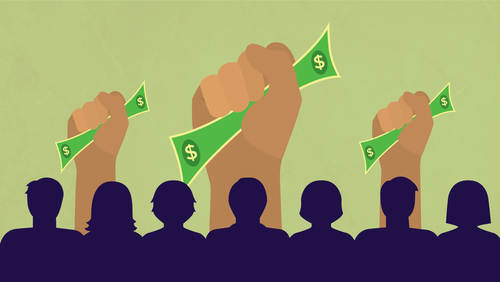 Crowdfunding Your Film
Emily Best
Class Description
Raising money and gathering resources is crucial for making movie dreams a production reality. In Crowdfunding Your Film, Emily Best will lay out your options for getting early support and identifying the fundraising sources that will bring your work to life. 
When her film Like the Water needed a last-minute infusion of capital, Emily was inspired to start Seed&Spark – the crowdfunding platform she runs as CEO today. In Crowdfunding Your Film, she'll share both her front-line fundraising expertise and her years of experience helping others raise the money needed to make their films a reality. 
She'll teach you how to: 
Create an effective social fundraising strategy 
Crowdfund your film 
Crowdsource gear and supplies 
Create incentives for the audience during every stage of production 
You'll learn how to develop a community of contributors and supporters that ensure you have the resources you need to make your vision come to life. You will also learn to build momentum so your audience will follow your film creation from beginning to end and your film has an audience from the beginning. 
Fundraising and acquiring all the necessary filmmaking materials can be a tremendous source of pressure, but it doesn't have to be. In Crowdfunding Your Film, you'll get real-world insights and practical approaches to funding your film without fear. 
Class Materials
Social Media Handbook.pdf
Crowdfunding Prep Schedule Template.pdf
Crowdfunding Campaign Schedule Template.pdf
Homework Incentives Worksheet.pdf
Homework Audience Worksheet.pdf
Ratings and Reviews
Excellent source of information re crowd funding for films (docs & narratives, short & long form.) THANK YOU Emily Best!!! You were great, love what you are doing with Seed & Spark. THANKS Creative Live. Love how you bring creative learning to your audience.
This was my introduction to Seed & Spark. Since I have read a number of articles on the same presented by Emily Best and her business partner. So impressed with what they are doing, I have recommended it to all of my readers--all of whom are filmmakers. Emily's approach to crowdfunding as explored in this video series is top notch. I would recommend this series to everyone whether the novice or the more experienced crowdfunder. David W. King, Michigan Movie Media 2.0
So happy to have found, AT LAST! a comprehensive approach to fundraising. Information on this subject is often contradictory and sketchy. Emily brought it all together. Thank you.
Student Work