Develop a Creative Mindset and Write!
Grant Faulkner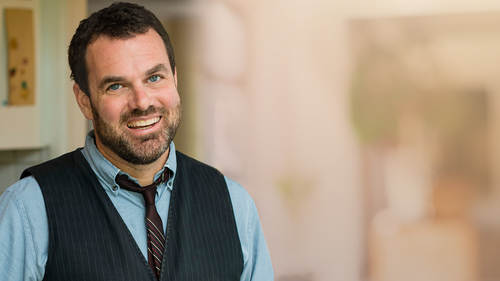 Develop a Creative Mindset and Write!
Grant Faulkner
Class Description
So many things conspire to keep you from achieving your goals as a writer. Self-doubt, lack of discipline, time management, writer's block, creative solitude, fear of rejection…the list goes on and on.
But just because you've been struggling with one or more of these challenges doesn't mean you have to abandon your creative goals and give up your dreams. Instead, take this class and learn to surmount the obstacles that prevent you from making writing a priority in your life.
Grant Faulkner, executive director of National Novel Writing Month and author of "Pep Talks for Writers: 52 Insights and Actions to Boost Your Creative Mojo," will show you ways to banish your inner editor, dive into your work with creative abandon, write boldly on the page and develop your self-confidence.
In this class, you'll learn how to:
Set an audacious goal and a deadline.
Track your daily progress.
Connect with others in a creative community.
Write what you love, not what you should.
Find and nourish your muse.
Use writing games and challenges to overcome writer's block.
Deal with feedback and rejection.
Achieve writing mastery.
Ratings and Reviews
This is my first review on CL after having purchased over 15 classes. Grant has a great way of teaching and helping people and I wish he had MORE classes on CL. I would purchase and gobble them up. It is the first class, that I feel compelled to write a review on. All the classes I've purchased are great but this one compelled me. It got me going on my daily writing, got my head out of my fears and into moving forward. If you are thinking about this class, get it.
Grant brings so much thoughtfulness to living a writing life and to the way living creatively evolves as your life changes. He shared big vision for the value of honoring our creativity, along with down and dirty tips for keeping the work moving forward. Thanks Grant!
Thank you so much! I truly enjoyed listening. What was great for me is that it reinforced to be yourself and tell our story because we all have one.
Student Work