Drawing Fundamentals: Cross Contour Lines and Ellipses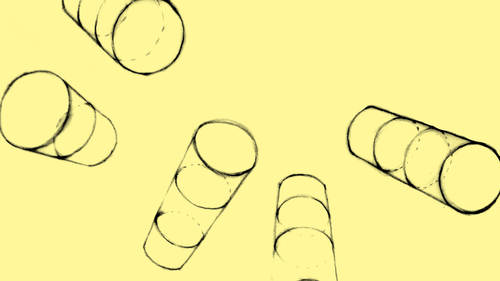 Drawing Fundamentals: Cross Contour Lines and Ellipses
Class Description
This beginner-friendly class will teach you essential techniques for drawing realistically. Understand the three dimensional form and curved objects. Instructor Amy Wynne teaches at the Rhode Island School of Design and exhibits her work nationally, winning numerous grants and awards.
This class covers:
Turning 3D forms in space & using cross contour lines
Learning how to draw and measure height to width of ellipses
Applying knowledge of ellipses to drawing eggs, cylinders, coffee cups, & bananas
A series of practice pages will be provided to get you started. You'll draw 3D forms such as an egg and a cube, and build up to drawing hands.
Reviews
A great course to learn how an artist visualizes objects to make their drawings look 3-dimensional on a 2-dimensional surface (such as your paper). Awesome!
Clearly explained concepts. Well thought out for the building blocks of drawing, from shape to line quality to shading. Gave me confidence and desire to keep on drawing.
This was one of my favorite classes. Amy is a very patient and thorough instructor. I have taken many drawing classes but I really loved her approach. I'm looking at the world differently!