FAST CLASS: Creating Painterly Photographs
Kathleen Clemons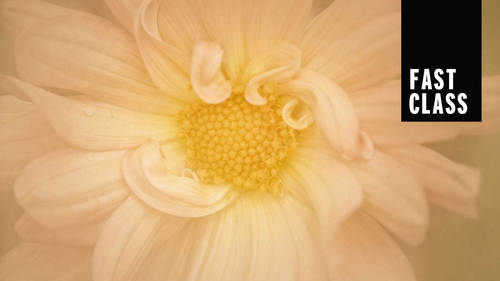 FAST CLASS: Creating Painterly Photographs
Kathleen Clemons
Class Description
FAST CLASS:
Try a Fast Class – now available to all CreativeLive subscribers! Fast Classes are shortened "highlight" versions of our most popular classes that let you consume 10+ hours in about 60 minutes. We've edited straight to the most popular moments, actionable techniques, and profound insights into bite-sized chunks– so you can easily find and focus on what matters most to you. (And of course, you can always go back to the full class for a deep dive into your favorite parts.)
Full-length class: Creating Painterly Photographs with Kathleen Clemons
SUBSCRIBE TO CREATIVELIVE and cue up this class and other FAST CLASS classes anytime.
Make yourself stand out among nature photographers by adding a new dimension to your images. Painterly techniques draw attention to the delicate patterns, lines, textures and designs that we often overlook in the natural world.
Kathleen Clemons is an experienced nature photographer, known for her creative techniques and her unique, stunning compositions.
Join Kathleen for this class, and you'll learn:
How to achieve the painterly look in camera with slow shutter, selective focus, Lensbaby, and multiple exposures.
How to evoke the painterly look in Photoshop with panning.
How to use Topaz Impression and NIK software to make painterly photos.
In this class, you'll learn how to create painterly images by using a wide variety of techniques. Kathleen will show you how to apply effects using in-camera settings, different lenses, Adobe Photoshop®, and low-tech tricks like applying vaseline to filters. Capture the magic of nature and turn your photography into remarkable impressionistic art.
Ratings and Reviews
Wonderful teacher and a well presented course--both this short version and the long one
Student Work