Introducing The Client: SmartFeed
Jose Caballer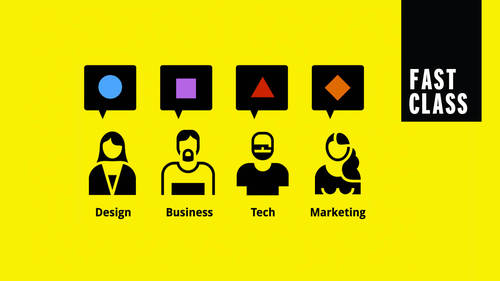 Introducing The Client: SmartFeed
Jose Caballer
Lesson Info
4. Introducing The Client: SmartFeed
Lesson Info
Introducing The Client: SmartFeed
So let's talk about the client today. So, the client is Smart Feed. It's an amazing product, it's a super cool idea. It's about serving better media for kids, this is where there current MVP is. We already did two exercises with them before this. We did the brand attributes, which again, we brainstormed for a few minutes on these, then we chose a top five, then we chose one. So their culture's inspiring, their users are overwhelmed or want to be in control. Their voice is credible, their feelings is empowered. Impact that they make on people is they give them peace of mind. The X-factor, what makes them a little different, is power to parents. We did one customer and notice that there's always prioritization, I choose three, so why three? Its the first whole, you know, number. It's a good number to work with. It's somewhat artificial, but I'm forcing them to decide. Because three is better than five or six or seven. And it doesn't mean, what I say is, it doesn't mean that these things ...
aren't priorities. It means that these are the things we're gonna focus on first and you need to choose which ones you're gonna focus on first. That also plugs into the business goals, because now you have those driving each other. So together, and I also do that exercise too, where I show business goals and user needs, the priority ones, and what are the things around that that are features in functionality that make sense for the product consideration. There's a third step in the process that you can take which is to actually estimate the cost and the time using, you know, Agile or Scrum. And that definitely is a different layer and not of course, today what I'm teaching, but we could definitely get into that at some point in the future. Here's what the brand statement said, keep in mind this is internal not external, this is just to explain it to the team. I didn't write this, this is a MadLib. NAME provides media management to USER, busy parents. CULTURE, in an inspiring way or platform, voice credible, helping them feel empowered and have peace of mind. It wrote itself from those attributes. So Smart Feed provides media management to busy parents in an inspiring platform with a credible voice, helping them feel empowered and have peace of mind. Do you understand what Smart Feed does from that? This is how I brief the team. Now, you can write that into a mission statement, you can write that into something else. Reality begins in language. Going back to the Tower of Babel metaphor that we talked at the beginning, going back to the different interests of people, language is the number one cultural software that we use to understand each other. So, where we start is with the agreement of what it is that it is, meaning what is it that we're doing. What's the idea, the product, the service. In consensus, meaning we did it together, it wasn't dictated by the CEO, you didn't come up with a genius brand statement, the team did it. So what happens? They own it, the whole team owns what we're about to do. There is no disagreement the vision, mission, whatever for the organization is not in question. They, most of the times, kind of will say wow this is better than our mission statement and you just did it in 20 minutes! I had this; we spent we just hired an agency to do that, we spend $650,000 and you just did a better job in 20 minutes, and what was my response? Damn I should be charging you more. (laughter)
Ratings and Reviews
Great example of how to work with the client in order to avoid infinite corrections during the design process.
Student Work