Shoot: Beauty Poses
Lindsay Adler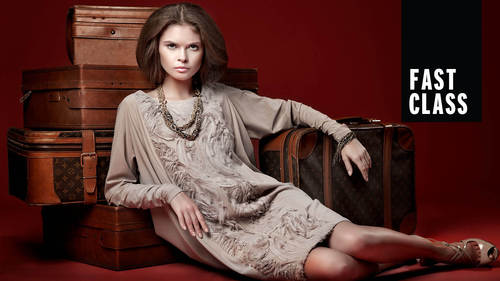 Shoot: Beauty Poses
Lindsay Adler
Lesson Info
29. Shoot: Beauty Poses
Lesson Info
Shoot: Beauty Poses
beauty photography. It's funny, like I am really, really drawn to it just because I mean, how can you not have a gorgeous model with beautiful hair makeup on in front of you? Like I want those nice tight shots, but I don't want it just to be a picture of their face. How do you do something more than a picture of somebody's face? So here, on my general Five guidelines for beauty photography, tip number one elongate the neck and I, I say, long get the neck with shoulder control. So what I'm saying is, when I'm posing for beauty photography, it's never relaxed. Maybe it's a fashion shoot. I'm trying to make him look like sultry or something, but for beauty, it's always long and neck as possible, which is leaning and pulling shoulders down and kind of clavicles out. It's everything's elongating. The way that I turned their head is elongating. Even if I have them raise their shoulder, I don't hunch, ID pulled back that back shoulder, cause now I still have a long neck because you can see th...
e clavicle are the attendance here. So, um, so you're emphasizing tendons and clavicles, so whatever you can dio if the model is straight forward to make sure that these air popping out and if they're professional models that have experience that kind already know how to pull its more, less like pulling down and possibly pop out. Um, soft, elegant hands. So everything we talked about in the beginning hands often fluid motions. Pinky side towards camera never pressed upon the face. Never the never this side of the head I've seen where there's some instances where maybe it's you see the back of the hand. Never the Palm like ever. I never stepped in beauty photography Done well. Um, head is usually neutral. We're tilted towards camera, but it's not like it's not back. We're not way forward. It's usually neutral. We're like tipped to a long gait. This would be elongating beauty style to see how long my neck kids versus. This would be more aggressive if I'm trying to, like, stare you down communicates different things. This is long and I'm snotty. This is I'm pissed atyou
Ratings and Reviews
This is a great course for a quick reminder of things to keep in mind when headed out for a particular shoot. It's bullet points. General principals. If you are new to posing, you'll want a more in-depth course where she has live models and is positioning them rather than just talking about posing techniques. But for a Fast Class, I think this is perfect. Wonderful job, as always Lindsay!
Fantastic quick but comprehensive summary of the key points for many different types of shoot. As always Lindsay Adlers delivers excellense. Brilliant
Lindsay's classes are always informative and interesting.
Student Work