FAST CLASS: The Power of Habits
Tools To Define Problems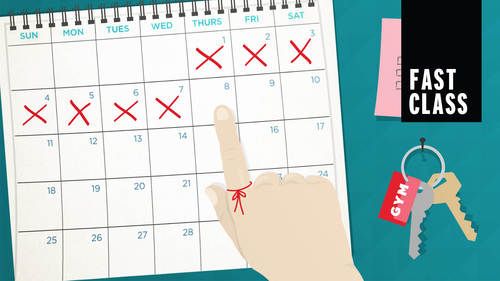 FAST CLASS: The Power of Habits
Tools To Define Problems
Lesson Info
Tools To Define Problems
what are the kinds of things that we might be able to do to help us to define these problems in a better way. And so part of what I want to do is I'm giving you some tools that you can use that can create habits for defining problems more effectively. So another tool that's here is on page 44 of your booklet. Page 44 has a tool that's called the Nine Windows. This nine Windows tools been used in a lot of different settings. Now, another tool that I like a lot and that allows me to tell another fund story is Ah, is this tool that sounds a little bit like a five year old complaining? It's the Y y Y two. The way that this tool works is, uh, I've got some some desired outcome that I'd like to see achieved. And in that desired outcome, I start by asking, Why doesn't it exist right now? What's the biggest barrier? What's getting in my way of of that existing And then, having identified that barrier, I asked why that barrier exists, and then and then why that's a problem. And even still more,...
Why That's a problem. And I keep asking, why questions? Until I find some things that that might help me to solve the problem, right? You ask the question Why? And not only does that help you to understand the kind of causal knowledge you need in order to be able to solve problems, But it also be able helps you to be able to understand the nature of the problem itself. Because if you understand why some things a problem, sometimes you can begin to get some leverage into how it is that you should be thinking about this problem in the first.
Class Description
FAST CLASS:

Try a Fast Class – now available to all Creator Pass subscribers! Fast Classes are shortened "highlight" versions of our most popular classes that let you consume 10+ hours in about 60 minutes. We've edited the most popular moments, actionable techniques, and profound insights into bite-sized chunks – so you can easily find and focus on what matters most to you. (And of course, you can always go back to the full class for a deep dive into your favorite parts.)

Full-length class:  The Power of Habits with Art Markman
Subscribe to CREATOR PASS and cue up this class and other FAST CLASS classes anytime.

Setting a goal is one thing, but actually doing the work to achieve that goal is a totally different endeavor. If you want to hit your targets and make lasting changes in your life, join author and psychologist Art Markman, Ph.D., to learn what it takes to build and maintain healthy habits that will last a lifetime.
This course won't serve up superficial self-help tips; instead, you'll dive into the latest cognitive science behind behavior change. You'll learn how to build new, positive habits and break the cycle of existing negative ones. You'll explore what it takes to sustain healthy habits over time and increase your chances of maintaining new habits by empowering your friends and family to make positive changes, too.
Don't waste another day simply wishing you could make a change that really sticks — equip yourself with the techniques you need to transform your life in measurable, powerful, and positive ways.