From Lightroom to Photoshop: The Professional's Workflow
Basic Retouching in Photoshop
Jason Hoppe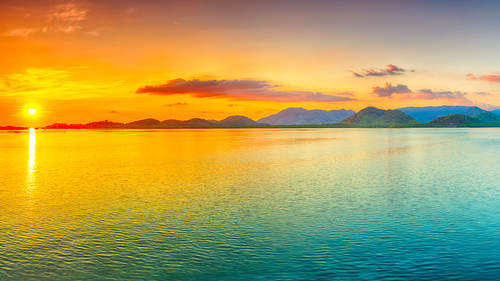 From Lightroom to Photoshop: The Professional's Workflow
Jason Hoppe
Get access to this class +2000 more taught by the world's top experts
24/7 access via desktop, mobile, or TV

New classes added every month

Download lessons for offline viewing

Exclusive content for subscribers
Lesson Info
4. Basic Retouching in Photoshop
Lesson Info
Basic Retouching in Photoshop
when we're dealing with basic images, these air just normal images that I took off my computer here. We've got, you know, just basic stuff. None of these air staged photographs here. I just want to take these. And so here's Mom with my little niece many years ago and this looks great, but there's nothing that drives me more crazy than wall plates that are put on crooked. I'm one of those people that even has to turn the screws vertical on there. So you know, this looks like a great image, but you know, the whole thermostat coming out of her head thing. It's like, OK, you know, there's I've just got to fix some of these things really quickly. So we want to go and just do some basic retouching. Now, I don't want to learn all about retouching here. I just want to do some very basic retouching and just get out Some of the things dust, scratches, you know, little things that are in there. Just do general clean up on the image. So I'm gonna grab this image, and I'm also going to go through, ...
and I'm going to grab this image as well we're gonna do a couple basic retouching things with the spot healing brush, the healing brush, a little bit of the clone stamp tool right there. So here's my images. I just want to go in, fix a few little things I see on the grass here. There's a couple little spots right there, but I'd love to get the date out of here as well. So some of the very simple tools that we can use in a photo shop to do that are right here. And first of all, the spot healing brush. Simple, easy, wonderful to use. It requires nothing whatsoever, sir. Other than you being awake and have photo shop open, all the rest of it is magic. So what I'm gonna do with this is I'm going to use my spot healing brush, and I'm gonna control the size of the brush to go ahead and fix. I can do that up in my drop down menu for my brush here and set the size. I want to set the hardness down to a fairly low number, so it's gonna have a soft edge around it, so it's gonna blend in fairly well. But quick little things that are going to be very beneficial when you get into photo shop. Any cursor that you have for painting, retouching, anything, right bracket is gonna make it bigger left brackets gonna make it smaller. So if you're going through and doing a lot of spotting and retouching really simple way to adjust the size of your fix it tools right bracket left bracket bigger and smaller. I've got my mode sent to content aware. So whatever I click on, it's gonna be aware of the content around there, and it's going to simply fix the spot. So I go in and I click on it. Fixes the spot right there. Oh my gosh, I could now mow the lawn and get rid of all that information. Nice and easy. Fix all those things done Really simple. If you want to go in and just do some basic retouching on people to, this is a great way to go in and just kind of retouch skin. Awesome. Super simple. That's great. Don't have to know much about retouching whatsoever. That's great. Love it now I've got this date in the corner here, and one of the things that works really good. If you have a background, like when you have dirt or gravel or kind of ah ah, background, that's going to have a lot of texture in it, but it's all continuous texture. This is gonna work with Brick because you've got very specific lines. But here we've got the grass, and I'd like to just take the date out of the grass there. And the simplest concept is I'd like to just copy a section of grass and just plunk it right over there. But you can basically do that with the other retouch tool that we have, and that's called the Patch Tool. You are literally going to copy a section copy and paste, and then it's going to hell in around where you do that. It's pretty cool. So this is great for, like, concrete or stucco walls or anything like that. That's got a continuous texture, whether it be a very strong texture, very light texture, as long as it's fairly continuous, this works great. So with the patch tool, I want to set this to destination, which means I'm going to select an area and I'm gonna drag it to my destination if you choose source. It's really weird, so just make sure you click destination. And if we stick with that simple copy paste attitude of I want to copy this section, paste it over here, I'm gonna go in. And what we do is we draw selection with the patch tool saying, OK, if I'm gonna go and patch, I'm going to draw selection right there. That looks nice and grassy. And then with destination selected, I'm gonna drag this to my destination. So I've drawn my selection. Grab that. I'm gonna park it down here and you can see the grass is a little bit lighter in this area. But because this is the patch tool, it's going to go in and it's gonna dark in it, and it's literally going to heal it right in there. Got kind of close to the edge. So and it left a little bit of halo. So I'm gonna drag another piece of grass on I'm gonna plunk it right in there. I'm just gonna kind of blend it right in, and it still wants to pick up that little edge right there. So I want to get that further past the edge. There we go. Look at that. Nice and easy works. Great. This works for just simple textures. I want to show you how it works here because we have the highlights and shadows kind of coming across the wall there. So we How do you go in and try to fix that? You can't paint with a paint brush on here because you've got hundreds of thousands of different colored pixels. I just want to fix it. So I'm gonna use the patch tool on this as well. So I'm gonna have the patch tool. Just grab a section up here, Gonna drag it down over that light switch. I can see that the wall is a different color, but it's gonna go on. It's gonna blend right in. You can see it didn't quite get it over the edge, so it kind of blended in nicely. So I'm gonna drag another patch right up here. I'm gonna park it over here clearly, totally different color. But when I let go, it blends it in. So it's taking the color, and it's literally healing it in right there. Gotta be a little bit careful when you get to other objects because the grab here nice texture on the wall here. And I got to be careful because if I get too close to her hair going to start picking up some of the darkness of her hair So I'm gonna do that, Pick it up there and it kind of picked up a little bit. So I'm gonna grab another little section right there. Plunkett in there you go still shows a little bit. I could do just a little bit more, but this is a really quick way to go in and just do some really basic retouching, healing, fixing kind of thing. Whenever you have any little dust or scratches or spots anything like that cracks in wood cracks in the concrete. The spot healing brush is definitely going to be your friend. It's great because you can go and fix anything with it. Let's see if we've got something here that we can go ahead and fix. Let's open this up here. Spot healing brush. It's great for these kind of things. Can use my right bracket to just fix some of these little spots right there. There you go. And we have a crack in the concrete or something I'm gonna paint over. That doesn't awesome job. So especially with any blemishes on people's faces, little fly away hairs, things like that. The spot healing brush totally rocks. Simple, easy, straightforward. Working with just basic fix it tools with other retouching. Things that we have here. I'm gonna go back here to this. Um, this is gonna be tricky to get rid of right here, because we've got kind of a couch, and there's multiple things going on. If you want to step up your retouching skills here, the spot healing brush is definitely gonna be the easiest one to use. The patch tool is nice, because when you have a continuous surface, that works really good. But when you have to go in and actually get specific areas, that's where we need to use the clone stamp tool. So this is a little bit more robust here, but it's one of those things that when you have to go in, you have an area that there's just no way that the automatic tools are gonna work. Then we got to get into the spot healing or we get into the clone stamp tool. So the clone stamp tool if you're not used to this takes a bit of practice here. But I do want to show you all these tools. So if I go to the clone stamp tool here, the clone stamp tool is going to allow me to pick up in area and move it to another area. One of the things with a clone stamp tool. It doesn't do any healing. It doesn't do anything like the patch tool could drag a different color and it blends the color in clone Stamp Tool doesn't do that. Just think of this is a copy and paste. And if you haven't copied very well and pasted very well, it's going to show. So I want to work on just getting rid of this date in here. So I'm gonna take my clone stamp tool. I'm gonna reduce the size of my cursor down using my left bracket. And then what I have to do is I have to pick up something that is going to look somewhat decent that I can copy and then paste over it. So what I'm gonna do is I'm gonna pick up a little bit of texture in the arm here. And in order to do this, I'm gonna hold down my option key to sample the place that I'd like to copy. And you get your little crosshairs, that little target right there, and I'm an option click when this is going to sample the area. And just think of this in simple terms. It's a copy paste kind of thing. So whatever I've sampled once I option click, I can come over here and in my cursor. Once I begin to click, I'm literally cloning in what I've got, so I literally copy and paste it. One of the tricks to this tool is make sure when you use the clone stamp tool you can use any size brush that you want. Set your brush hardness to a very low number is going to give you a soft edge, so it's gonna help blend in what it is that you are cloning or copying and pasting. This definitely takes a little bit more work because you have to be very specific here. I have to worry about the textures, the edges, the contrast between items. So I'm going to constantly be sampling other areas to find out and kind of peace and patchwork this together. So to do that, I can take my cursor, hold down my option key option click sample on area and then kind of clone in our paint in that area as we go pulled down my option key Sample something different painting over there. Hold down. My option key may need to reduce the size of the cursor, hold down the option key painting a little bit over here and so on and takes a little bit of time because you got to get smaller and smaller and working here, and we're kind of rebuilding bits and pieces. But we can certainly do that when we have to go in and we have to get rid of certain items and make sure that they go away So a little bit more work, but it certainly can be done, and we're not going to do the entire thing here. But you get the idea of going in and fixing it spot healing brush isn't gonna work, is just gonna take and kind of blob the orange around there, but in the end, spend a few minutes on this. Clean it up nicely and that is our clone stamp tool literally just picks them up a few little things on her arm Here. Spot healing brush. It's awesome for this. Go in spot. Healing brush. Click, click Done. Look at that. Wonderful. Now, one more thing. When you go in, a lot of people use this for portrait's. Okay, So while this isn't a portrait here, it's a really cute picture right there. And, you know, it's just like I would like to go in and just make no give her a little bit of a smile here. So if you aren't familiar with the awesome liquefy tool in photo shop with the new face aware feature, this is really cool. So this only works on faces, and it only works on faces that are going to be straight on. They will not do a profile. You have to be able to see all the features on the face in order for this to work. So what I'm going to do is go under the filter menu under liquefy, and it opens up its whole liquefy module here, and it recognizes the faces in here. You see the little parentheses around the face it actually recognizes that. And you have to be in face mode the face tool. In order for this to work, If you're in just your basic editing tools, you won't see these. It will automatically recognize the face when you go into the face tool. And I'm gonna zoom in to her right here and you can see if we hover over the eyes, the nose, the mouth of the entire face. We can go in and we can move and mold and warp. All these just a quick overview. Here you can do the size, the height, the width of the eyes, the distance, the nose, the mouth, all that stuff. It's just crazy. So here's just a quick little preview of what you can dio I'm gonna go with. And I'm gonna pull her mouth a little bit wider. Yeah, so we can go ahead and kind of widen it up right there, too. You can go ahead and I know isn't that crazy? We can make her smile all that because there's so many times and you have a portrait where you just like to change just an ever so slight feature on their eyes or their nose or something, because you just you I mean, you were in the right moment, but you wanted to capture just something slightly more. You wanted open their eye a little bit more. Some people have a lazy eye. You just wanted to get a slight bit more smile or just kind of tone it down a bit. This is awesome. I mean, she already looks ridiculously cute anyway, but I could go in and I could widen her eyes a little bit. I could rotate the I, too, if I wanted to bring those up a swell. You can do that with a nose. You could move it up or down. You can reshape the entire face so you could go ahead and bring it in. Just very subtle retouching. This is an absolutely awesome feature. I mean, what can I say? She's already cute, so we can't go much further than that. But, you know, maybe a little bit more. Smile. Adorable. So that is the face aware feature that's under the filter menu under liquefy. Just make sure when you go in, click on the face tool to be able to go in and edit that very subtle differences were not going for full on changes here. But there's so many portrait, You just want to change a little bit. That's what you can do in a photo shop. I know a lot of people gonna be like, Oh, my gosh, I gotta try that. Well, you can go completely overboard, which is also fun, but it's also a great Kim. Sorry. Gotta take her back a little bit. Here we go. Yeah. Now it looks like she's got a big lip anyway, so filter liquefy, and you can get into your face aware. So if you're used to doing some retouching in light room, those of the basic tools that weaken dio in photo shop, the spot healing brush, the clone stamp tool, the patch tool as well and then the face liquefying to edit any of those features. Simple, basic retouching. Nice clean up. They're getting rid of a few things. Good to go
Class Description
Using Adobe® Lightroom® for image management, editing, and workflow and image clean up works well but it only covers about 80% of your needs to be a professional photo editor. To get your image 100% you need Adobe® Photoshop® and the advanced image editing features. Jason Hoppe will walk through how to use layers and masks, edit non-destructively, remove and replace sections like backgrounds and sky, and how to add text and overlays. This class is perfect for the Adobe Lightroom user that wants to get more comfortable with Adobe Photoshop but is unsure how to move to more advanced photo editing skills.
Software Used: Adobe Photoshop CC 2017, Adobe Lightroom CC 2015