From Lightroom to Photoshop: The Professional's Workflow
Using Smart Filters in Photoshop
Jason Hoppe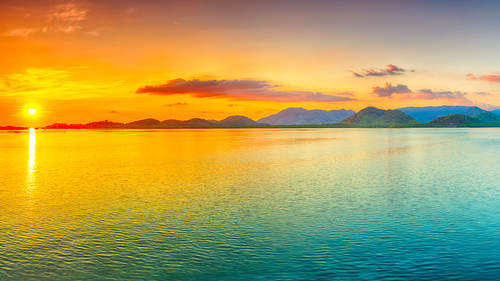 From Lightroom to Photoshop: The Professional's Workflow
Jason Hoppe
Get access to this class +2000 more taught by the world's top experts
24/7 access via desktop, mobile, or TV

New classes added every month

Download lessons for offline viewing

Exclusive content for subscribers
Lesson Info
7. Using Smart Filters in Photoshop
Lesson Info
Using Smart Filters in Photoshop
then we may want to go in and apply some filters to our images. We may have something that we would like to go in, and we would like to sharpen war. We would like to go ahead and blur, or we'd like to do an actual filter on this to see what kind of effect we could have. So I'm gonna open this up in camera raw, and I'm going to adjust some of my image, my content here, get this really good and kind of knocked down. The highlights Bring act a shadows, open that up a little bit, open that image and there's my image in there. Now, I'd like to apply some type of filter. Do this. Maybe I want to sharpen this overall or give it some type of interesting look as well. And I want to be able to go in use any of my filters well, under my filter menu. I've got all these types of filters sharpen reduced noise, things like that. Maybe the image isn't quite right, but I can go in and apply a filter to any of my images. Now, the problem with this is if I apply a filter to the image there. It's also goi...
ng to happen directly on the image. So if I go into my sharpen and I use my uncharted mask, I can go in and select that portion, and I can do a whole bunch of sharpening to that and kind of sharpen it. It's like, Well, I think that looks good. I like that. Well, maybe it's too much. Maybe later on I found out that I did it too far. And if I've done it directly to the image, I'm done. So with something like this, what I'm going to Dio is I'm going to turn this into a smart object and with my image selected, if I go under my filter, you can see convert for smart filters. This basically protects my image so that anything that I applied to this image, it won't actually affect the image in a destructive way. So if I convert this for smart filters, if anybody's familiar with smart objects, that turns it into a smart object here, so it doesn't remain creditable. If I convert this for smart filters tells you, if you want to re enable here, you can just right click on it and turn it into a rast arised object. Now, if I would like to sharpen this or do any type of filter on this, I can go to the filter sharpen I can pixelated. I can reduce noise. I can add noise, Aiken, blur the whole thing distorted whatever. In this case, I'm gonna use sharpen shake reduction too. If you've got something where you can actually reduce the shake on something can dio and on Sharp Mask and I can click on the area that I'd like to sharpen and I can apply the amount of sharpening that I want to to the image. I mean, overdo it clicks. Okay, right there. Now you can see in my layers panel. I've got Mayan sharp mask that I can turn on and turn off and I can see the result of that sharpening. And if I ever need to come back in here, do you edit it like I wouldn't light room? I want to dial it back. Maybe I started off and I think it went a little too far. Here. I've got the ability to double click on the UN sharp mask brings up the adjustment that I had allows me to dial back the amount that I had done on their at any time. All good. I want to do any adjustment layers on here. I certainly can. This does not leave me in the realm where I can't go in and do adjustment layers. I could certainly go in and do an adjustment layer such as curves here. Or I could go in and I could lighten it. Overall, if I wanted Teoh, I could go in and do some further adjustment here with selective color. You know, maybe the yellows. I want to go ahead. And I want to yellow them up a little bit Mawr or really knocked them so that they're a little bit more magenta Likas. Well, maybe take the greens, make it a whole lot more green, right? There's well, the reds maybe read them up and do all sorts of adjustments so fully edible. But just like in light room, nothing has actually than any type of destruction on my file at all. All of these things I can turn off to get right back to my original image. Now, when we showed you the retouching as well you normally do all my retouching first before I go and do all my color correction. But one of the things that we showed you was I was retouching directly on the image just for basic clean up. You can go to the ST that same step here in photo shop where you don't actually affect your image when you're doing the retouching. So when we're going in and doing any type of fixes to our file, if I truly want to make this a nondestructive file like we have in light room, everything can be turned off or turned on. I can also go in, and I can do any retouching on my image to and have it be totally protected the retouching. It's a additional step that we have to do for any of our retouching here. And if I want to go on, do any retouching, I'm going to create a new layer, and it's going to just be a blank layer here. This may get a little bit outside the realm of transitioning directly from light room, but a retouch layer and I've got classes on this too. A retouch layer allows me to do any color corrector or any retouching on this layer free of actually affecting the original layer. And if I have a blank layer and I use any of my retouch tools like the spot healing brush, if I want to go in and I want to fix some of these spots here, one of the things that this allows me to dio is when I use any of these, I can sample all the layers in my document, which allow me to pick up all of my layers that I've done, and I could go into this blank layer here. If I don't have sample all the layers and I try to heal something on a blank layer. Nothing happens because it's blank. It's a little bit more complicated in this regard, but if I do that with a spot healing brush, I can go in. They can fix all that content here really quickly on my object kind of fix those items, and that becomes a layer all by itself, not on the original image. Pretty nice. So I can go in and edit and affect any of these things, just like I would do in light room, obviously a lot more involved here. But layers are going to be what is going to be the equivalent? Teoh. All of your different modules in light room, All your develop modules going in there, fixing cleaning things up, making things look good.
Class Description
Using Adobe® Lightroom® for image management, editing, and workflow and image clean up works well but it only covers about 80% of your needs to be a professional photo editor. To get your image 100% you need Adobe® Photoshop® and the advanced image editing features. Jason Hoppe will walk through how to use layers and masks, edit non-destructively, remove and replace sections like backgrounds and sky, and how to add text and overlays. This class is perfect for the Adobe Lightroom user that wants to get more comfortable with Adobe Photoshop but is unsure how to move to more advanced photo editing skills.
Software Used: Adobe Photoshop CC 2017, Adobe Lightroom CC 2015