Design Fundamentals: Typography
Justin Seeley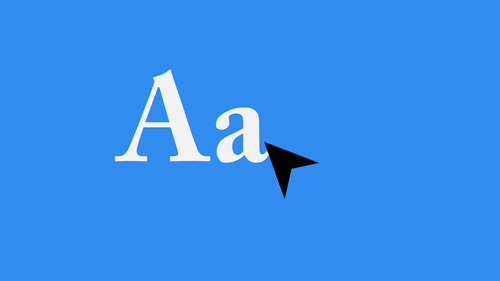 Design Fundamentals: Typography
Justin Seeley
Class Description
Well-organized typography is an integral part of good graphic design. Learn how to do it right in Graphic Design: Typography with Justin Seeley. He will take you through the basics of Typefaces, fonts, and the anatomy of letter forms.
Justin will teach you how to work with type so it accurately and beautifully conveys information.
You'll learn about:
Key Typography Terms
Anatomy of Type
Placement and Arrangement
Ensuring Readability
The Psychology of Type
You'll get all the basics for working with type and get helpful insights on developing layouts, improving legibility, and adding details.
Every designer works with type – learn the rules for how type influences our perception, and how to get it right every time Graphic Design Fundamentals: Type with Justin Seeley.
Ratings and Reviews
I found it an excellent and complete introduction to a difficult subject! I amply recommend it. Laura
Student Work