How to Build Strong Relationships at Work
Daniel Post Senning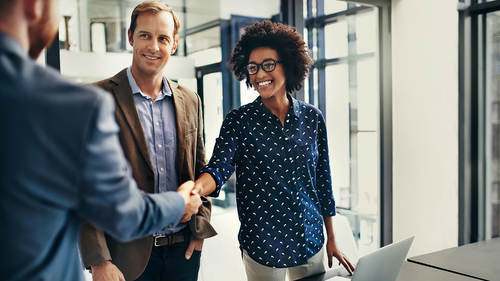 How to Build Strong Relationships at Work
Daniel Post Senning
Class Description
Why is proper etiquette so important? Simple. Because when we misbehave or exhibit poor judgment, we alienate people. But when we act in appropriate, socially acceptable ways, we develop strong bonds.
Healthy, positive relationships are critical to every aspect of our lives, including the world of work. This course teaches the fundamentals of good professional etiquette and offers three goals that will improve your relationships, raise your self-esteem and help you avoid the most common personal mistakes people make.
In this class, you'll learn how to:
Understand the principles of good etiquette.
Define etiquette according to the writings of Emily Post.
Utilize the three essential goals that will improve your relationships.
See things from other people's perspective.
Avoid common sense blunders.
Ratings and Reviews
I liked the course. I got many good ideas from what Daniel presented... and how he did it. Thank you so much!
Student Work