How to Create Addictive Content
Melissa Cassera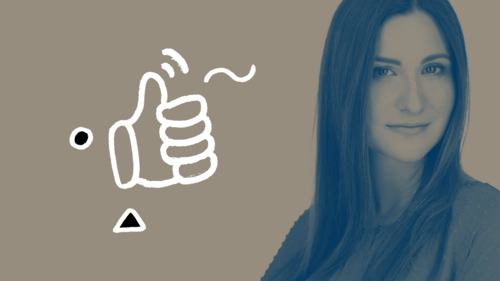 How to Create Addictive Content
Melissa Cassera
Class Description
As the saying goes, "Content is king." And that's especially true when it comes to marketing your business. You might have fabulous products or top-notch services, but if you don't have compelling content to help drive sales, you're probably leaving a whole lot of business on the table.
But don't make the mistake of slapping together a bunch of worn-out, half-baked ideas and calling it content. It's critical that your articles, blog posts, reviews and videos are thoughtfully prepared and offer value.
Melissa Cassera, a successful brand and marketing consultant and screenwriter, will show you how to use Hollywood storytelling techniques to create content that entices people to read and watch, excites them to share, and moves them to buy.
In this class, you'll learn how to:
Understand your audience and the content they crave.
Repurpose each piece of content for maximum exposure.
Avoid creating boring or corporate content.
Uncover your unique voice and style.
Create a thriving content-creation process.
Write sizzling headlines and effective calls to action.
Leverage user-generated content for added credibility.
Class Materials
Melissa Cassera - Headline Swipe File
Ratings and Reviews
I'm only on Lesson 7, but I just felt the need to stop and write a review, even though I haven't finished the entire class yet. This class has sooooo much great content. I completely agree with the woman in the live audience that said she was having so many "light bulb" & "a-ha" moments during the class. I've always wanted to create a months worth of content for social media so that my posts had meaning and I didn't have to stress last minute about having to find something to post about, but when I would start to brainstorm ideas etc. I just wasn't excited about what I would come up with and it felt like such a struggle, I would eventually have to stop because my ideas were minimal and the process was so unenjoyable, like painful haha. But after 7 lessons in this course I feel so excited about generating content and my mind is filled with so many ideas already. I actually feel like creating a months worth of content ideas is not only totally doable, but could actually be enjoyable and by using what i've learned in this class, I feel like the content I create will actually be effective and I'll be proud and excited to post it. This course is totally worth it, hands down. buy it!
Extremely helpful and practical tips on how to get the ball rolling on creating meaningful content! Highly recommend this easy and user friendly class
I thought this class was great. It inspired a lot of ideas and I came away with a lot of insights. Well done!
Student Work