How to Create Collage Paper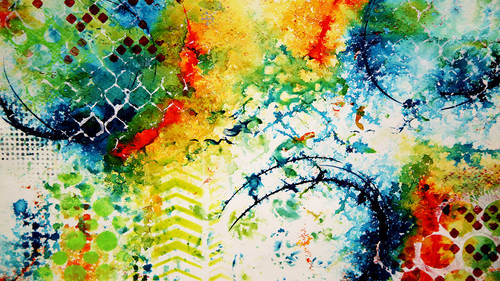 How to Create Collage Paper
Class Description
Make your next craft project truly unique by incorporating collage paper made by hand. Learn the tricks and techniques for building artfully layered projects in How to Create Collage Paper with Andrea Chebeleu.

Andrea once made a living selling customized scrapbooks – now she dabbles in a whole range of hands-on art thanks to her flourishing studio, A Work of Heart. In this class, she'll share her love of making as she shows you how to make your own collage paper. You'll learn how to:  
Mix and layer colors effectively
Select the best materials for your project
Hand paint, stamp, and stencil papers
You'll learn about how handmade collage paper can be used as a foundation for a larger collage piece or torn into strips to be used as elements in a mixed-media sculpture.
If you want to add a new level of customization to your art pieces or simply have fun creating a versatile craft project –
How to Create Collage Paper with Andrea Chebeleu
is the perfect class for you.