Picking Financial Products and a Planner
Erin Lowry/Broke Millennial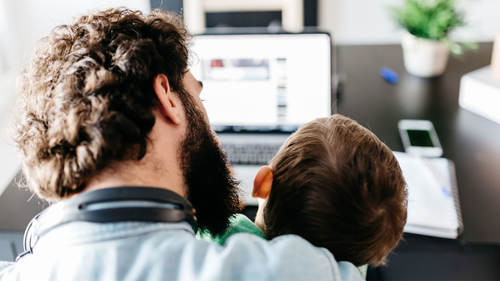 Picking Financial Products and a Planner
Erin Lowry/Broke Millennial
Lesson Info
7. Picking Financial Products and a Planner
Lesson Info
Picking Financial Products and a Planner
Alright, as I mentioned earlier, I've teased this a bunch of times throughout the boot camp, but I will say picking financial products and a planner is one of my absolute favorite things to talk about. You're probably gonna even hear it in the tone of my voice as we go through this segment. I'm gonna get really passionate at certain points. But mostly because in this segment I want to take you through talking about different ways to make sure you are banking and using the absolute best financial products for your life. So we're gonna start by talking about comparison shopping for financial products. And then we're gonna get into what makes a good bank account, what should you be looking out for, what are the fees you should not be paying and the ridiculous, nonsense fees you should ditch, and where also can you find these magical, good bank accounts that I keep referring to? Then we're gonna get into everything you need to know about credit cards. I have been having some credit card qu...
estions throughout this entire boot camp so far, so finally we're gonna dig into all the information about things like travel hacking, and rewards, and fees, and programs, and how do you pick the ones that are right for you, and also how do you make sure that you aren't going into credit card debt as a result of trying to play the game. And ultimately we're also gonna end on talking about, is it time to hire a financial planner, and how do I pick one. And I know a lot of you right now might be watching this and going, okay, financial planner, definitely not at that phase of life, still in my broke millennial phase. Well, really I want to talk about it because you, with the help of this bootcamp and everything you're gonna commit to to taking back financial control of your life, will get to a point where you can hire a financial planner. And I want to make sure that you pick the right one, the right one for you and ensuring that they are not predatory and that they are always looking out for your best interest. So I want to give you all the information to be able to make that decision in the future. But first, let's talk about picking financial products. Now I am gonna ask this question to people in the room and those of you tuning in, I would love for you to be interacting with us as well, so please definitely let me know the answer to this question for yourselves but, how did you pick your bank, people in the room right now? Yes? I picked my bank personally by going through a financial disaster at a different bank and after the situation was, in my opinion, handled differently, I was kind of attuned to comparison shopping and realized that the account I had from college was not indeed the best for me. So then I launched this quest to determine every single bank account ever that existed, and tried to get the best one that worked for my situation. Now that first one you went through the financial disaster with, how did you pick that particular bank account? That particular bank account was tied to my university when I got to school. So it's a pretty much no bells and whistles checking account, and it was just, I mean like most people I just really didn't care about it, so where is my debit card works, the money was there, I'm just wanting to use this as a credit card anyway, so my checking account's kind of just like my bank just comes out the end of the month. And it had been very low maintenance until that point, and I think it was something like an account fee or something that my balance dipped under, and I was, wait let's look into this 'cause I don't like that, and I was just set up for total, I was gonna run into a buzzsaw if I would have been in that account still. So I ended up just cutting ties and going four different accounts to a different entity, so. Anyone else want to share with how they picked their current bank? Yes? So, well originally the bank I'm at, I like to choose credit unions because my business is with a credit union, so I can just easily move money around and can bank in on several different places for free. But they originally offered points, you know you could earn points on money you spent with your debit card. Which then gave you cash back. And also if you referred people you got money back as well. They don't do this anymore, but that's how I originally found them. Awesome. After the recession and going through short selling my house and a nightmare with one bank, I really became more aware of credit unions and how I wanted to support them. So I use the local credit union. Do you wanna answer? (laughs) My sister Erin Lowry gave me a lot of really good advice. But the first bank was definitely, because as many people, we usually start with the bank that our parents use. Because that's just our default. We don't go to caparison shop. I know I did and then I also actually, the second bank I used was just a community bank near my university, because that's what you used. And definitely when you're in college and a lot of those partnerships with universities do encourage kids to get a bank account at a particular bank. Not necessarily looking into whether that's the best one for the student. Because it's lucrative for the bank and the university. We very rarely comparison shop when it comes to financial products, we often default. Now, the three of you all talked about experiences that you had that prompted you to actually go out and comparison shop. I do also want to take a brief moment to reference credit unions. I will keep using the term bank throughout this because it's really the default word that we use, but do be aware that credit unions are definitely a viable option for you. Check out the options in your community. It's another way to usually keep money within your community as well and support your local economy. So it is certainly something to think about when you're comparing financial products and putting your money where you value. But a lot of us never did comparison shop for our bank account, we defaulted to either what our parents used, what happened to be down the street, what's on our block, or what our university put us in. And the thing is financial products should be working for you, and a lot of times when we tend to just default into whatever was around at the time, we're not actually picking what is best for us. We're just using some product. And it might not actually be bettering our financial-life in any way, in fact in some cases it could be harming our financial-life because we're not in the best possible scenario. So I do want to make sure that throughout this we're learning how to pick what is best. And we start by researching financial products. You just mentioned going and researching all the other options out there. The internet obviously being a great tool to do this. You can also go on online comparison websites like MagnifyMoney, NerdWallet, and BankRate. They all compare financial products for you. And one of my favorite things is to be sure that you're proactively checking out a bank's customer service before you buy in and become a customer. There are some really easy ways to do this. Going on the actual website, seeing what the website looks like. One of my personal favorite tools is if the website has a ticker up at the top that says how long it will be until you can speak to a customer service representative, I love that, to me that shows that they're valuing their customer's time. If you call and they say, hey we're busy right now, leave your number we will call you back. Again valuing your time by not putting you on hold for 45 minutes until you can speak to someone. You also want to probably play around with the app. Depending on the type of banking that you do you might want something where it's easy for you to mobile deposit, it's easy for you to get access this information right on your phone. You want to make sure it's intuitive, nice user experience, if that's something that's important to you. And finally, ask around. You know, your friends are a great resource, and your family members when it comes to researching financial products. See what people in your life are using, maybe find out what they don't like. And as well, finding out what they do like.
Ratings and Reviews
Amazing course!! Great instructor! Everything that's essential is covered. This has been the kick starter to my new year. Thank you!
Student Work