How to Use a Wacom Tablet
Jared Platt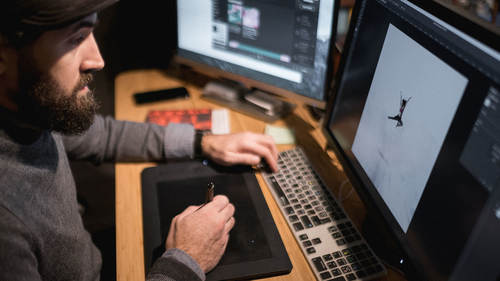 How to Use a Wacom Tablet
Jared Platt
Class Description
If you're intrigued by the idea of using a Wacom tablet and pen but aren't sure if it's right for you, then you'll want to check out this course. Jared Platt will introduce you to the many advantages of using a tablet to work in Adobe® Lightroom®, Photoshop® and Illustrator®, including retouching faster with far more accuracy and saving yourself from carpal tunnel syndrome. Making the switch from mouse and touchpad to a tablet and pen takes just an hour and a half of training and a few days of practice. You'll learn how to select the right tablet for you and how to set it up to make it extra functional and easy to use. Jared will get you comfortable and productive with your new tablet in no time.
SOFTWARE USED:
Adobe Photoshop CC 2018
Ratings and Reviews
Anything Jared Platt teaches is going to be wonderful!! Can't wait to see him teach about the Wacom tablet!! I have a tablet and want to see a fantastic photographer use a Wacom!! I can't get the hang of the tablet yet and I know Jared will inspire me and others!!
Interesting course. Jared is giving a full descripction of all the possibilities of this hardware and the tools to customize it to our own convenience. Good job, Jared, once again, and I love your sense of humor.
Great understanding on how to set up and use the Wacom tablet, I am glad it is like the shuttlePro v2. I was worried that I would have to create a new system to edit photos in LR. Just transfer my setting over to the tablet. He did a great job taking about the tablet in basic terms, while explaining and show examples. Thanks so Much Jared Platt and CreativeLive.
Student Work