Intro to Adobe Illustrator
Properties Panel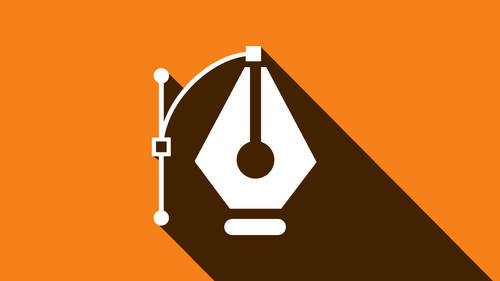 Intro to Adobe Illustrator
Properties Panel
Lesson Info
Properties Panel
my properties panel is new in this version of illustrator. And what this has done is this has gone in and this has put a lot more information together in a much more usable area. With our control bar no longer here is the default. They've changed this so that we can get access to a lot more content whenever we have a specific item, shape or text selected. If I were to draw a shape here, just a very simple shape and I go over to my properties panel this allows me to go in and see the size and the shape in the location and something that has been desperately needed for so long. And illustrator, our flip vertical and flip horizontal. This is huge. There was no flip button for all these years. You had to go in and then you had to right click on something and then you had to transform and reflect, and it was needlessly frustrating. Now I can actually go in here and I can flip and I can rotate so much easier now you'll also see this little dot, dot, dot here in the lower right hand corner th...
at transform which gives you a whole lot more information. And this is where we can go in and we can change our corner style and we can edit our corner style as well. So a lot of cool things, given what we have, we also can go through when we can change the fill color of our object. Here we can change the stroke of our object as well. We can change the opacity, any type of effects that we would like to dio and then any sort of quick actions that they can possibly think of based on whatever it is that you're doing. So these are menu items that you confined if you know where to find these, these are going to be under the object menu in the color menu here. But illustrator put them all together here so that you can have quick access to them without having to hunt them down. Or you could also learn because it's like cheese. I've never seen any of these. Why don't I give that a shot? So lots of cool things here when you click on those little dot, dot, dot, as well as other content here. Now, if you have nothing selected at all these air going to be your document properties. So here is where we can change our units. Remember when we were drawing the shapes and their millimeters and you may not like that we could have gone to our preferences again. The properties panel brings us to us so we can edit our art boards here, weaken Ternana rulers and grids and our guides and our snap options as well. And we can set up our documents that upset our preferences all here. So get used to using your properties panel. We're going to use it a lot more throughout this entire class, and it's gonna be quite helpful. Toe have. So if you were looking for these things, check it out Over here. One frustration is it doesn't show what it is that you want. And that's probably because you either have your object selected when it shouldn't be or you have your object selected with a different tool, and it's going to give you different information. But the properties panel took me a little while to get used to it. I definitely like it. Good thing
Class Description
AFTER THIS CLASS YOU'LL BE ABLE TO:
Navigate the Illustrator workspace
Draw and transform shapes
Create and apply color swatches
Choose and edit the perfect font for your project
Create a project from start to finish in Illustrator
ABOUT JASON'S CLASS:
The world's top designers use Adobe® Illustrator® for its powerful, vector-based drawing environment – and now you can too. In this short course, Jason Hoppe takes you through the Illustrator basics to take a project from beginning to end. Learn helpful shortcuts and how to use core powerful tools to create and customize the graphics you need. Jason will show you how to create a new document, navigate the interface with ease, draw and manipulate shapes, apply color and text and save your file to be used across Adobe platforms. In Intro to Adobe Illustrator, learn the fundamentals to create high-quality vector illustration.
WHO THIS CLASS IS FOR:
This class is for beginner designers interested in creating logos or graphics, freelancers building their business and brand, and anyone new to the Adobe Cloud.
SOFTWARE USED:
Adobe Illustrator CC 2019
ABOUT YOUR INSTRUCTOR:
An Adobe® Certified Expert and Adobe® Certified Instructor, Jason Hoppe has accrued more than 17 years' experience in high-end production training, photo retouching, color correction, and creative workflow management. Active in high-end electronic production since the industry's inception, he's also taught prepress and electronic design to hundreds of Seattle-based creative professionals and aspiring designers in various settings, including one-on-one tutoring, classroom instruction, live webcasting, and large group training. A founding Instructor at Creative Live, he currently teaches the Adobe® Creative Suite at The School of Visual Concepts, Luminous Works and Seattle Central College.
You can find Jason's website and blog with Adobe Illustrator tutorials at jasonhoppe.com.
Reviews
This is magnificent! What a beautiful gift. I am 56 and always learning. This free class inspired me even more. I will be telling everyone about creative live,sharing and urging others to buy some of these great classes and bundles. Thank you so very much,again and again.i look forward to taking classes on a regular basis.
Jason was super knowledgeable, made working in illustrator fun and simplified . Love his easy to follow instructions. As we all know starting up in illustrator can be overwhelming. Thank you so much I needed this!
Good course, very basic though. Although I wished more details could have been added. Jason's explanations were very good and thorough..