Introduction to Cross-Stitch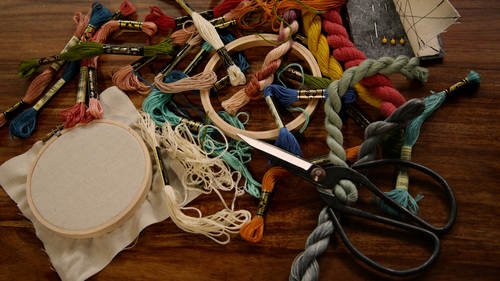 Introduction to Cross-Stitch
Class Description
There are so many exciting projects you can make with basic cross stitching skills! Get your start with this timeless technique in Introduction to Cross-Stitch with Lisa Shaffer. 
Lisa teaches needlework to artists across the country and in this class, she'll show you how to: 
Start a hoop sampler and finish the back 

Sew a fun variety of stitches 

Choose the best materials for beginners 

Customize your projects 
You'll learn the basic cross-stitch, zig zag, herringbone, tacked herringbone, oblong, and rice stitches. Lisa will also demonstrate some of the more complicated intricacies of cross-stitching so you feel confident you are doing it right. 
By the end of the this class, you'll know how to complete a sampler displaying a whole variety of stitches and you'll be ready to spice things up with variations in color and size.