Introduction to Cross-Stitch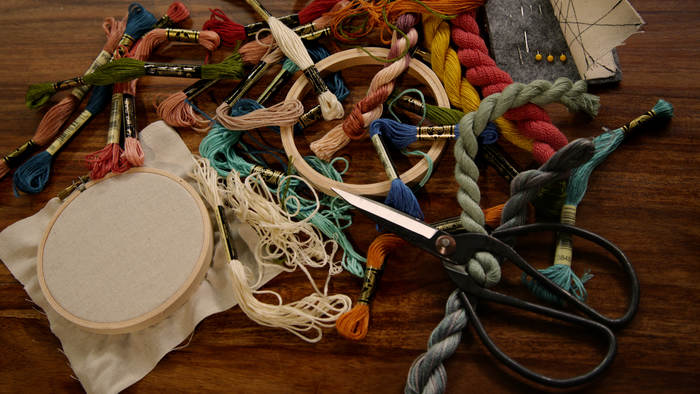 Lesson Info
Designing Your Project
There are so many exciting projects you can make with basic cross stitching skills! Get your start with this timeless technique in Introduction to Cross-Stitch with Lisa Shaffer. 
Lisa teaches needlework to artists across the country and in this class, she'll show you how to: 
Start a hoop sampler and finish the back 

Sew a fun variety of stitches 

Choose the best materials for beginners 

Customize your projects 
You'll learn the basic cross-stitch, zig zag, herringbone, tacked herringbone, oblong, and rice stitches. Lisa will also demonstrate some of the more complicated intricacies of cross-stitching so you feel confident you are doing it right. 
By the end of the this class, you'll know how to complete a sampler displaying a whole variety of stitches and you'll be ready to spice things up with variations in color and size.
Reviews
A nice class...cross stitching is very calming, and Lisa has a soothing voice. I wish the camera operator had done a better job of filming her hands while making the stitches, as it was difficult to see. I went on YouTube and found videos that did a better job for that purpose. I would recommend this class, with that one caveat.
Inspiring instructor and inspiring samples design! Useful tips and tricks! Unfortunately it was difficult to se how the stitches were done because of no filming up close. I would suggest an editing job being done with lay over with illustration on how the stitches are done. At least there should be a downloadable pdf with detailed explanations.
She seems like a great instructor, but only for really intimate settings. She doesn't explain very well what she's doing, which would be fine if you were there with her in person or the camera was able to get tight shots on the stitches. It's so, so hard to see what she is doing. Therefore, I couldn't quite catch on. Every three to five minutes, I was pausing the lesson and looking things up on Google. If there's no way to go back and edit this class to zoom in and get closer up so we can see what the instructor is doing... I would at the very least recommend that you provide a pictorial/written guide to have at your side as you watch the class. I own about 15 CL classes and have live viewed another ten. I've always been very happy up until now. Not thrilled I paid $29 for this.