Introduction to Figure Drawing: Essential Gesture & Structure
Amy Wynne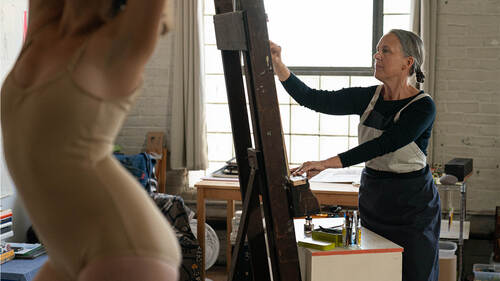 Introduction to Figure Drawing: Essential Gesture & Structure
Amy Wynne
Class Description
AFTER THIS CLASS YOU'LL BE ABLE TO:
Grasp fundamental basics and apply them to other mediums
Understand the importance of drawing the essential gesture and structure of the human figure
Unlock the fundamental techniques for the art of drawing
Level up your artistic skills with sketch drawing
Experience the freedom that comes with sketch drawing
ABOUT AMY'S CLASS:
Sketch drawing can bring new life to the page. Infusing realistic life into your figure is another story. The ability to convey realistic movement and core gesture has always been the secret to success for sketch artists.
With over 25 years of experience, Amy Wynne will teach you how to connect to the figure on your page in a whole new way. This 10-part introduction to sketch drawing covers:
Core gesture
Sequential drawing
The figure moving in space
Mapping structure
Adding simple volumes
Exploring the figure in the round
This all-encompassing course will hit the refresh button on your fundamental techniques in figure free drawing.
Drawing a body with our body is a creative process that produces true magic on the page. Embrace the freedom that comes with understanding these simple practices and give your figure new life.
WHO THIS CLASS IS FOR:
Humans who would like to explore figure drawing
Creatives who desire to sketch realistic figures
New artists looking to advance their skills in the art of drawing
Experienced art professionals who need a refresh on important fundamental figure drawing techniques
ABOUT YOUR INSTRUCTOR:
Amy Wynne received her MFA in Painting and Drawing from the New York Academy of Art in Manhattan and her BA from Smith College in Art History and Cultural Anthropology. She has been teaching painting and drawing for over 25 years. For 10 years, she taught full time at the School of the Museum of Fine Arts Boston.
Class Materials
Constellation & Joints Reference
Ratings and Reviews
Student Work