Introduction to Using Multiple Flashes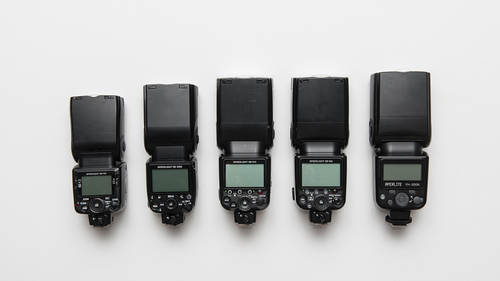 Introduction to Using Multiple Flashes
Class Description
If you want complete control over the image you're taking, you need to use multiple flashes. Mike Hagen will take what appears complex and explain how to make it achievable to help get your studio lighting to an elite level.
Mike Hagen will walk through how to build your lighting setup with two, three, four and even five flashes. If you're figuring out what lighting gear to purchase, this course will help by showing you:
Camera settings and sync modes to capture the best exposure
How to use the various trigger methods
The different roles each light plays in creating your image
How to shape the light for the most control over your final image
How to build your knowledge comfortably from 1-5 lighting setups
Whether you're shooting portraits, buildings, or products - controlling all the light in your image can improve your photography from good to GREAT. Mike Hagen will teach you how to light and create every shadow and highlight by using multiple flashes in your photography.