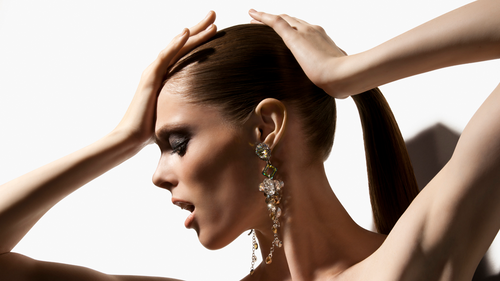 Class Description
Understanding how to see light and work in any lighting scenario, allows you to be versatile and more valuable. Whether you're working in a poorly lit corporate environment or during the most beautiful sunset, you have to understand how light impacts the story of your photo.
World renowned portrait photographer Nigel Barker walks you through several lighting scenarios - evaluating light, working with the available light you have and understanding when and where to introduce additional lighting tools.
Nigel will be on location showing you how to:
See and understand the available light you have
Create a mood using minimal lights
Build your light set up from one light to multiple lights
Create dramatic and beauty shots with different lighting setups
Understanding how to see and control light, is at the heart of every successful photographer's skillset. By the end of the class you'll feel empowered to walk into any lighting scenario and be in command of your final image. 
Reviews
Nigel is a good communicator and excellent photographer. However, you won't learn too much from this class. It is a Behind The Scene footage showing Nigel at work. That's all. Nigel doesn't measure ambient and artificial light, and won't tell you the light values you need to achieve the desired effect. Recommend to those who look for motivational support; certainly do not recommend to those who look for technical knowledge. For that reason, I feel like the tutorial is a bit overpriced. Thank you
I prefer natural light, but want to learn more about studio light. Nigel is an excellent instructor, and photographer. He can explain lighting concepts in easy to understand steps. He also gives plenty of excellent and useful tips.
Simple class about storytelling a shoot. Nigel goes through the process and explains everything he does. Nigel is excellent at breaking everything down step by step. Another course by Nigel called "The Business of Photography" covers the same material but goes way more in depth. Personally didn't learn much from this course but was enjoyable to watch a professional work regardless.