Tools Required
Mark Sposato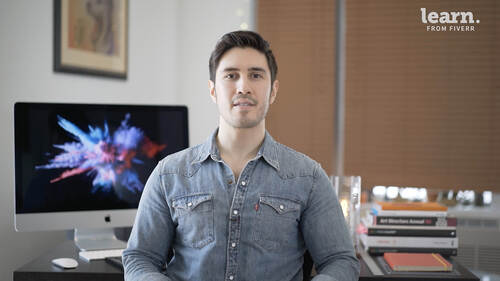 Tools Required
Mark Sposato
Lesson Info
2. Tools Required
Lesson Info
Tools Required
Now we're going to talk about the tools required for the course. You're going to need adobe creative cloud, preferably 2019 but any version should be fine. The main programs we're going to use our Photoshop illustrator a little bit of in design and I think with that you should be okay. Photoshop is used for image manipulation in design is used for composing pages, primarily presentations for this course. Most logo design is done in illustrator which is a powerful vector drawing and shape manipulation tool. You're also going to need a notebook with either a pen or a pencil. And I know that in the modern digital age a lot of people don't really use a pen and paper anymore. But I find that it's really important to get your ideas out there in that form. But the good news is you don't necessarily have to go analog. You can use digital drawing tools like awake, um tablet or ipad or another tablet device with a stylist and an app called procreate that a lot of letters and illustrators really ...
find useful. Also you might want to consider using a tracing paper and a marker. This is for certain types of logos that are rough and handmade and it's not going to apply to all assignments or even to most assignments but it's just a tool to refine handmade sketches. So that's optional. Some of the lessons are going to include onscreen demonstrations and for those I'll include downloadable starter files. Those are just incomplete projects that you guys can complete with me as we go through the lesson. Alternatively you can use real world client assignments instead of using the examples that I've provided. So feel free, it's totally up to you.
Ratings and Reviews
Amazing course, Really helped me a lot. Thank you
Great! highly recommended this course for all designers.
Student Work