Identity And Brand Ecosystem
Mark Sposato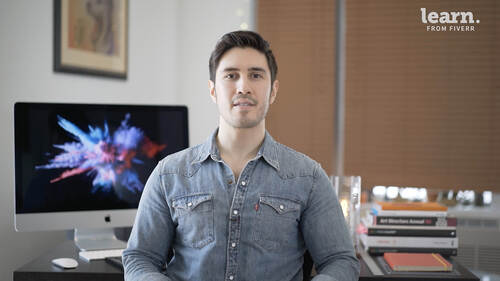 Identity And Brand Ecosystem
Mark Sposato
Lesson Info
5. Identity And Brand Ecosystem
Lesson Info
Identity And Brand Ecosystem
we're going to talk about identity and it's placed in the brand ecosystem. Let's start with the definition of terms, Let's talk brand brand is your relationship with the company or organization. It's a bit fuzzy and nebulous, but it's a really powerful emotional connection. Identity is the visual representation of the brand. It's expressed across all consumer touchpoints and these can include websites, advertising, social media, print materials, collateral and anything in between. The logo is the seed of that identity. I think in the most successful identities, the logo drives everything else and it's a gatekeeper to larger concepts, it's the distillation of the brand essence and it's usually the first step in the identity creation process. Blue Door Simon is considered the father of corporate identity. He made his mark with the Cbs identity which incorporated a whole brand ecosystem. Before that there was no consistency in typeface and little consistency and color. He decided to make ...
a large scale all encompassing identity with a wide reach that would be used for all of the corporate communications. It seems like a no brainer today, but at the time he was one of the first to do this and he did it on the largest scale in history. Google is a great example of how the logo can drive the various touch points in the brand ecosystem. Here are some examples of the identities I created for milestones and brits knit stitch. All of these were driven by the logo and the brand ecosystem was informed by that original idea
Ratings and Reviews
Amazing course, Really helped me a lot. Thank you
Great! highly recommended this course for all designers.
Student Work