Make Your Own Bath & Body Products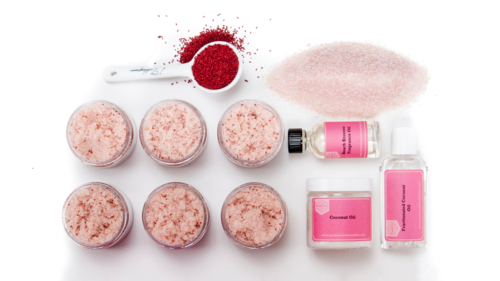 Make Your Own Bath & Body Products
Lesson Info
Class Introduction
I have been making soap since I was 16 years old. In fact over that time period I've made tens of thousands of pounds of soap. And along the way I also learned how to make things like bath fizzies, lotions, scrubs and more. And I'm excited today to spend the entire day delving into everything around the science of soap making, talking about why we use certain ingredients, making soap on camera and then also working on scrubs, three different types of scrubs. And lotions, how to make your own lotions and how to make shaving soap and whipped body butters. It's gonna be a jam packed class and I hope you'll stick around because there are a lot of different techniques and tricks that I'm going to be showing you.
Class Description
Join Anne-Marie Faiola for the beginner-friendly class, Make Your Own Homemade Bath and Body Products, and learn how to make easy and luxurious bath and beauty products! 
Anne-Marie, also known as the "The Soap Queen," is the crafty mind behind Bramble Berry Soap Making Supplies and Handmade Beauty Box. In this class, you'll learn her fool-proof techniques for handcrafting your very own soaps and bath products. You'll learn:
The cold process soap making technique 
How to formulate you own lotion and balm recipes 
Everything you need to know about sugar and salt scrubs
How to comply with federal rules and regulations  
Anne-Marie will share an incredible variety of techniques even beginners can use to create DIY bath products that are as beautiful as they are useful. 
Join Anne-Marie Faiola for Make Your Own Bath and Body Products and learn how to make high-quality, handmade bath and beauty products you can enjoy, gift, or sell.