Making Fabric and Yarn with Sweaters
Blair Stocker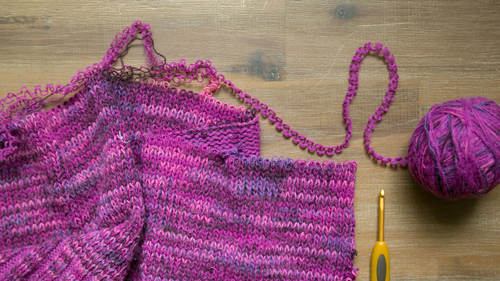 Making Fabric and Yarn with Sweaters
Blair Stocker
Class Description
Over time sweaters can lose their shape and their appeal, but through felting and yarn-making they can find a new purpose. In Making Fabric and Yarn with Sweaters, you'll learn how to transform old tops into new and useful goods.
Blair Stocker is committed to bringing new meaning to old stuff. In this class, she'll teach you two ways to transform old sweaters. First you'll learn about felting – Blair will teach you how to:
Assess the potential of the fabric
Turn your wool sweater into felting fabric
Shape felt into flowers
You'll also learn how to disassemble a sweater and turn it back into yarn. You'll learn how to:
Unravel a sweater to preserve length
Handle the materials so they are easy to reuse
Get started on your next project with a simple crochet stitch
Not only is reusing existing materials good for the environment, it is also a great way to unwind and relax. Blair will offer tips on managing the process so it's fun, mellow, and produces raw materials you'll be excited to create with again.
Class Materials
Project 1 - Felted Flowers.pdf
Tips for Using Upcyled Sweaters.pdf
Project 2 - Unravel Sweater.pdf
Ratings and Reviews
I just love learning new ideas for craft projects. I wish I had known about this when I ruined all those wool sweaters in the wash. I could have made felted flowers. The reason I wanted to watch initially was to learn how to unravel sweaters to save money on yarn.
Student Work