The Mix and how to Build It
Jim Briggs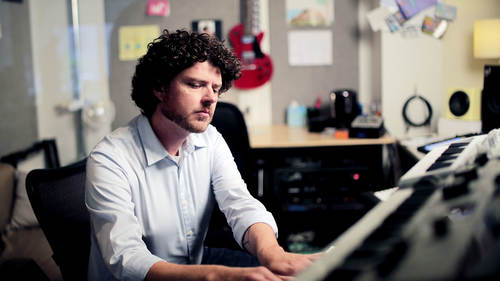 The Mix and how to Build It
Jim Briggs
Lesson Info
2. The Mix and how to Build It
Lesson Info
The Mix and how to Build It
So one of the details that's really important to us in a mix is just, what is of primary importance in a podcast. It can seem really obvious. You know it's the people talking. It's the story they're telling. But every mix usually has an anchor. Sometimes it's a non-narrated piece. More of a vérité style work where it's led entirely through one person and their experience on tape. So that's going to be the thing that you're paying the most attention to or paying attention to first in the mix. You know you can have a host. You can have field tape. You can have archival tape that's really driving the storytelling. There are these other elements like music and sound effects and Foley. But I tend to think of those things as in the service of what's in this range up here. You know if that other stuff is taking over, you run the risk of gimmicks. You run the risk of you know people just having tired ears and moving on from your work. Typically we're listening for what's gonna carry the story?
You know it's a host narrated piece. Is it from a reporter in the field delivering you their expertise. Is it a standup, so yes, it's a reporter in the field delivering their expertise but they're in a place and they're bringing you that place. Is it about a conversation between two people? And you're really focused on making sure that each one of those voices is an equal partner in the conversation. Is it talk and tape? Two people, telling a story together but also listening and reacting to tape and parts of the story in real time. And we already talked about vérité, work that's carried by field tape. In practical terms, your mix anchor is going to set up your targets for levels. So that's going to be what we're looking at for knowing how loud this is supposed to be for consistency and continuity over the life of the work. We're thinking about consistent presence of the host voice. It would sound really odd to us if she is five decibels lower here than she is there. You know unless there's a really good reason for that. We think a lot about the value of continuity. How do I get this person to sound like themselves. Like it's from the same sitting even when it's not. You know over kind of multiple stages of the process and really everything else underlines or supports whatever the anchor in your mix is. When you're recording, thinking of do you have some way to set and remember your levels? So that it's the same every time. If you've got a, you know, personal handheld recorder, knowing if I'm recording this, I'm probably setting my level here. For that every time. If you're in the studio, you've got a certain amount of gain that you're applying to the voice. That's how you're boosting the signal and taking it from a tiny thing that's moving this little element in the microphone to something that's loud enough for your speakers. So this is just, industry secrets revealed here. But this is you know, Al Letson's voice chain here. It's going through that and I try to keep it the same every time so that you know, I'm recording him in 15 different sessions a week. I can pretty much expect that he's going to sound pretty close to the same while also thinking about his positioning around the mic. And or anybody that I'm working with. I'm trying to get them into a consistent zone and that's what my mix is all about. So the priorities in my mix will be driven by what and how I'm trying to communicate with the listener. If I'm losing sight of that focus in the mix, I stand to lose a lot.
Ratings and Reviews
Great instructor, knowledgeable and very clear in delivery. No jargon, all terminology explained and demonstrated. One minor niggle is that the course is really like a chapter of a larger course and it's a little too thin on content to really "stand on its own". Overall, a good course, well delivered but a little light on content
Great course. Love the explanations accompanying the tutoring. FYI, the time stamp for class number eight is wrong. It's about nine-and-a-half minutes.
Student Work