Building a Plan Pt. 2
Steve Rennie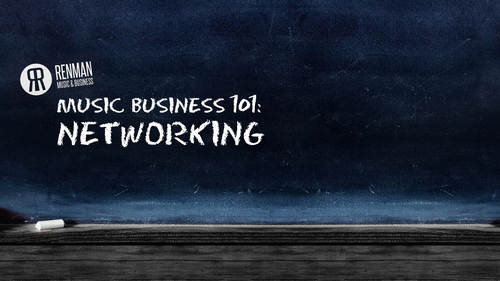 Building a Plan Pt. 2
Steve Rennie
Lesson Info
13. Building a Plan Pt. 2
Lesson Info
Building a Plan Pt. 2
All right, nathan. He wants to be an executive and our executive to be specific. You know that the most important trade oven and our guys spotting talent, uh, nathan's gonna forego unless absolutely necessary, to pay his bills, taking a job in the royalty a county. But I got a whole thing. I'll tell you, when we're up here having a beer about working on royalty accounting department. Okay, that's, like working for a fiction writer, okay. Uh what's your next step here nathan what are you gonna do when you walk out of here today what's the missing piece well there's a couple of missing pieces one the location which we talked about and you talked about it the ford was in l a for four days before this on I met with three or four people and it was a better four days of me being available ready when they're ready as opposed to being in chicago and trying to make that connection so that was a huge huge eye opener if if I mean it away and the person's like let's get coffee in an hour you've go...
t to be ready to get coffee an hour long drive from chicago exact exactly the other thing is following up in continuing to make those connections and the opportunity to briefly be introduced to kneel and something like that he's you know you gave me kind of a rundown on we saw the video that could get something to look up to and you make that simple connection great meeting you next time I'm in l a or when I moved there soon enough follow up continue to see who they're working with who they're connectors are and those like weak connections that will eventually loop back around in those people I'll give you a hint when neal right now okay, you sit there and hit him on twitter because because you know him now and you say wow cause up in san francisco and I see you ren played this great video talked about it and inspired me you know I never would have thought being a carpet salesman could make me 00:01:59.488 --> 00:02:01. that when the hottest and our guys around because 00:02:01.66 --> 00:02:04. it doesn't it was the attitude that it took him and 00:02:04.2 --> 00:02:07. he'll likely respond to that you know at least he'll 00:02:07.54 --> 00:02:12. know who we are and in somewhere that hey you know 00:02:12.79 --> 00:02:15. what if you've got some time I'd love to get together 00:02:15.41 --> 00:02:16. with you because I can tell you this 00:02:18.15 --> 00:02:23. neil has given shots to people okay that show initiative 00:02:24.72 --> 00:02:28. you know he has a he has a reputation of doing that 00:02:28.72 --> 00:02:31. that feels a consummate network if he likes it he's 00:02:31.56 --> 00:02:33. been one of the biggest advocates for my little web 00:02:33.69 --> 00:02:36. show that you could possibly imagine right 00:02:37.13 --> 00:02:41. so that's actionable stuff started with network started 00:02:41.43 --> 00:02:44. would not taking a no started with eun ok the big 00:02:44.67 --> 00:02:48. guiding I kept your radar you could have gotten and 00:02:48.59 --> 00:02:51. thought after this guy with I'm out of here but you 00:02:51.49 --> 00:02:54. didn't ok so for those people down in phoenix that 00:02:54.59 --> 00:02:57. are wondering how to network he lives in chicago he's 00:02:57.17 --> 00:02:59. here you're not what do you make it that okay not 00:02:59.65 --> 00:03:02. to be a jerk about it but I'm just pointing out the 00:03:02.41 --> 00:03:05. obvious which is don't sit there waiting for the world 00:03:05.69 --> 00:03:09. to come to you there's too many people that are willing 00:03:09.29 --> 00:03:13. like nathan led desmond to go to the world okay so 00:03:13.57 --> 00:03:16. that's who you're competing with out there you mentioned 00:03:16.16 --> 00:03:18. competition or one of you mentioned how about competing 00:03:18.87 --> 00:03:22. we are competing folks at everything okay I have a 00:03:22.56 --> 00:03:24. hard to pronounce last name but we've set it enough 00:03:24.84 --> 00:03:28. that you wanted because I kept thinking was there 00:03:28.11 --> 00:03:30. his name is luke does nathan okay all right so we 00:03:30.99 --> 00:03:36. got that one here great now azua I guess create more 00:03:36.14 --> 00:03:40. content put that out promoted you know than with that 00:03:40.09 --> 00:03:43. going on find whoever books the shows at the venues 00:03:43.34 --> 00:03:45. around here and contact them and hopefully get booked 00:03:46.22 --> 00:03:48. and then just keep doing that until I build an audience 00:03:48.49 --> 00:03:50. and then go from there like you said I'll tell you 00:03:50.52 --> 00:03:52. what I'm gonna I'm gonna give you my email address 00:03:52.79 --> 00:03:55. for you not for for everybody out there 00:03:56.35 --> 00:04:00. because I want you to send me a note just let me know 00:04:00.86 --> 00:04:04. I do I'm not auditioning job not that's not my thing 00:04:04.75 --> 00:04:09. this is this is what I enjoy doing now I love working 00:04:09.69 --> 00:04:11. with anklets I've got one great I'm not looking for 00:04:11.73 --> 00:04:15. another band but I hope I've demonstrated today I 00:04:15.1 --> 00:04:19. care about musicians I understand how difficulty it 00:04:19.79 --> 00:04:24. isthe I understand the emotions that go with I understand 00:04:24.43 --> 00:04:26. that artists have ten toes over the edge with the 00:04:26.78 --> 00:04:30. wind at their back and maybe the managers are half 00:04:30.36 --> 00:04:33. a step behind them in the food chain so I have great 00:04:33.87 --> 00:04:37. appreciation for it but I also have no patience at 00:04:37.23 --> 00:04:40. all for whining I have no patience for people that 00:04:40.23 --> 00:04:43. ask questions where the answers air they're ok they're 00:04:43.99 --> 00:04:46. not showing me anything we'll do tell me how to make 00:04:46.78 --> 00:04:51. this happen please come on man that's not really definitely 00:04:51.25 --> 00:04:54. and for the record I want to say that well I was uh 00:04:54.37 --> 00:04:56. you know looking up the different ways to learn about 00:04:56.3 --> 00:04:58. the music industry the second I found your channel 00:04:58.69 --> 00:05:01. honestly it was like the most amazing thing I've ever 00:05:01.1 --> 00:05:03. found in my whole life because you really do give 00:05:03.58 --> 00:05:06. like there's no information at all out there so I 00:05:06.06 --> 00:05:08. just want to say thank you for doing this appreciate 00:05:08.63 --> 00:05:11. that I'll say this though that website is full of 00:05:11.48 --> 00:05:12. great information because it's 00:05:14.07 --> 00:05:17. it's people that have done it okay and the fact that 00:05:17.37 --> 00:05:22. they're my friends is my great pleasure you know and 00:05:22.03 --> 00:05:25. good fortune but you know, lots of those folks were 00:05:25.69 --> 00:05:28. things that started just like we're talking about 00:05:28.31 --> 00:05:32. here today where it was this guy and you and sitting 00:05:32.34 --> 00:05:34. somewhere and you were the young bucks and somebody 00:05:34.66 --> 00:05:39. else was the old unite and life's funny how you go 00:05:39.49 --> 00:05:44. from student teacher and backing and doing this website 00:05:44.74 --> 00:05:47. I've become the teacher but I've also become the student 00:05:47.86 --> 00:05:50. again because I'm talking with people that are looking 00:05:50.14 --> 00:05:53. at the business from a different point of view as 00:05:53.04 --> 00:05:55. we talked about they're looking at the target from 00:05:55.77 --> 00:05:59. a different spot that I'm looking at it and in doing 00:05:59.42 --> 00:06:02. that finding that there's some great people out there there are some people that are looking at the businesses in different ways than I would have thought relevant or even comfortable and all that stuff they're doing things in different ways than that then I would have done it but I haven't lost the core of what I'm doing which if it's working I'm going to do it don't matter if it was my idea I had people go randy what you used to think this was bullshit I did I change my mind because it's working okay I looked at it when it was early so that was my first knock I was it wasn't there and so for you guys it's a work in process it's you know the target's always moving but the mindset the part that you can control the will, the desire to make the calls to ask and you know, knowing you might not get but you're asking again the mindset of I got a hundred knows I must be closer to the yes, it sounds like some tony robbins speech but it's true right that's what separates the people that do great things, an unbelievable will to make something happen and they don't find it in a book they don't find it in a classroom. They're not seeing it on some ivy covered walls that's why what's going on here a creative, live forget thes find the idea of location mitigated somewhat is huge stuff, right? The fact that you can learn you didn't have to pay fifty thousand dollars and no disrespect to these guys that are going to all these schools, god bless him, but they should all know that degree doesn't mean anything unless you have the head in the will, and by the way, you don't need that piece of paper to get the head on the well. Now, if you have to have the will and you haven't have the paper, you'll get the gig and maybe you'll feel better that your dad spent that fifty grand, you know, I have so many trucks are coming in from that way, we could pick your brain for the next till tomorrow morning. Well, wait twenty minutes ago, we're going to try to sum up some of the some of the bigger questions here in trinity, guy asked. He'd love to know what was your biggest mistake in the business that you've made, and what do you feel was the best decision you've made in your career? I don't remember any biggest mistakes. Great. I made a bunch. But they weren't career killer so I've forgotten them and I focus on the wind the biggest what was the second biggest achievement? Biggest yeah the best decision managing an incubus I swore when I went to work at sony music that I'd never manage a band again and I say this not to dissuade you managers but it could be an unbelievably thankless job ah I've analogize it to pushing a rock up a hill mount everest on ice with tennis shoes on right it's about every idea that works out with somebody else's idea everybody's every idea that didn't work out was your idea you know I would have starved taking in compass out of the question if I waited for thank you sir hey you did a great job steve you know it's asking everybody to do something that's arguably good for them and having them fight you at every step. So when I went to work in sony music I swore and I meant it that I'd never manage another bandit was too tough I gave up I thought it's not enough in it all right? And I made one glorious exception incubus and for all those friends of mine over the years that said wanted to manage this planet once you manage that bannon what I have been singularly focused on doing one thing great and people have asked me a million times aren't you worried about getting fired and I could get fired tomorrow but the honest answer is, I'm too busy trying to figure out how to make it work toe worry about getting fired. I understand no money for incubus, no money for renny there's, no managers that's ever been fired for making the band too much money. Okay, there's, no manager that's been fired for being honest when it needs to be honest and having some sense of how to get that across and make people understand what's important and make them understand in those difficult moments that that this is about you in any point we can do what you want to do, including tell me, hey, just tell me what I want here. I could do that. That would be easier. I'd still have all that here and I had in that twenty two year old picture, right? So not to be flip about the mistakes. I can't think of a big mistake because I'm here. I made it, you know, I got where I needed to be, and I've taken lessons because I've made a million mistakes and got a million left in me.
Ratings and Reviews
Unbelievable course. Steve easy to listen to. He's funny, easy going but incredibly smart. I'm not a musician but have worked with many in photography and this man knows his stuff. Any creative should take this course and take notes.
Student Work