Adobe Photoshop Deep Dive: Adobe Bridge
Lesa Snider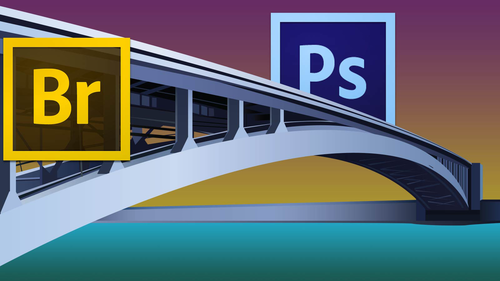 Adobe Photoshop Deep Dive: Adobe Bridge
Lesa Snider
Class Description
Get your file structure whipped into shape by learning 
Adobe® Bridge
 with Lesa Snider! This Deep Dive takes you into the organizational functions of 
Adobe Bridge
 so you can get your files into order. Filter and rate your images, keyword and rename files, make batch changes, and more! If you have 
Adobe Photoshop
, you have 
Adobe Bridge
, and now you'll know how to use it.
Software Used: Adobe Photoshop CS6

Ratings and Reviews
I have purchased all of Lesas Deep dive classes and have learned so much. She makes it easy to understand and she gives you examples and goes through them more than once so you understand. This is the class that not only shows you how to but what you can do. She gives you ideas and she is a joy to watch and listen to. I can say enough good things about Lesas classes and I am so glad to have them in my tool box to refer back to anytime I am stumped on how to fix problem in Photoshop. Thank you Lesa!!
Lesa Snider did a fantastic job communicating the many uses, features, and benefits of Bridge through this course. Understanding how to use Bridge has changed the way that I manage my photos and information and by extension, the productivity of my business. This the second course taught by Lesa that I have taken. I give her and this course my highest recommendation!
You really make it seem so easy with your presentation but I find this topic to be actually something that I think I would never understand. It seems too complex and very broad for me. I am looking forward for your next post, I will try to get the hang of it! Review my page: E Cigarette Reviews at Jigsy
Student Work