Photoshop Power Tips and Tricks
Jesús Ramirez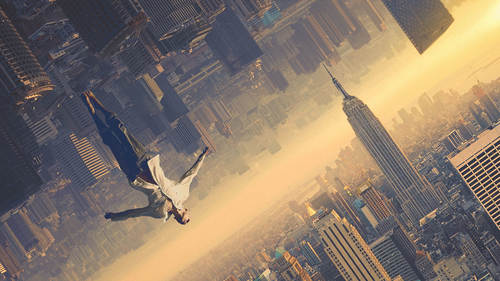 Photoshop Power Tips and Tricks
Jesús Ramirez
Class Description
Everyone knows that Adobe® Photoshop® is full of amazing tools and features, but where are they hidden? And which ones should you use to be the most efficient and productive as possible? In this class, Jesus Ramirez will share his best Photoshop tricks and power shortcuts. He'll concentrate on little-known techniques that most people never think to use and some tricks that even the experts may not be aware of.
SOFTWARE USED:
Adobe Photoshop CC 2018
Ratings and Reviews
There are but a scant few who really know Photoshop well enough that are able to teach it with a comfortable flow, thoroughness and a pleasant personality. Jesus hits all the marks and I must say, I enjoy... and more importantly, learn more from him than most of the others. It's a pleasure learning from him. Thanks! (I watched 3 times in a row today LOL)
Absolutely loved this concise and useful course! This was the first time I've heard Jesús teach and I really enjoyed his teaching style. He gets right to the point, no fluff or filler, is easy-going. The tips he teaches in this course are great! I've been using photoshop for ten years and I learned something new in each section. Money well spent!! I can hardly wait to check out his other courses!!!
Amazing! Really cool stuff explained quite well. Loved it!
Student Work