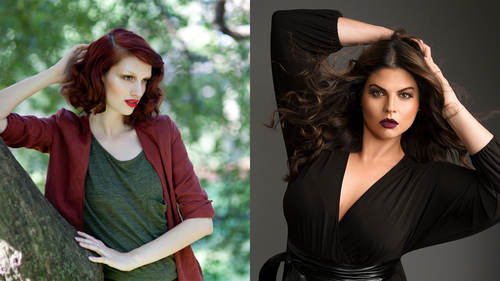 Class Description
Lindsay Adler and CreativeLive are holding an open Q&A based on the lessons taught in Posing for Curvy Women, Fine Art Nude Photography, Posing 101 and Location Lighting 101. This live experience will include questions based around posing, working with your subjects, and how your camera and lens choice can affect your posing opportunities. Lindsay will demonstrate with a live model and gear to make this a free course that truly benefits your catalog!
Tune in all week for your chance to learn from one of the best in photography and join CreativeLive for Lindsay's unique and live NEW classes Posing for Curvy Women and Fine Art Nude Photography.
Reviews
I think a lot of times we over think the process of posing and Lindsey did a great job of showing just how easy it really is. Not only does she cover the "how to's", but the "why do's" as well. When you put it all together you learn the "flow" of posing. This class will take the over thinking right out of your head! It will make you feel confident in your decision making, therefore your client will feel confident as well.