Skin Retouching
Kristina Sherk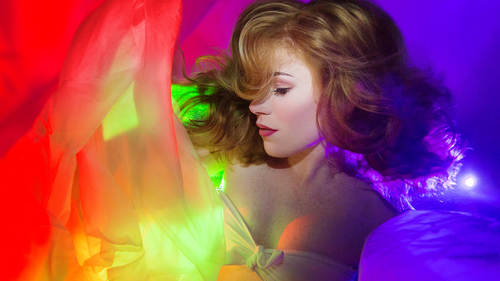 Skin Retouching
Kristina Sherk
Class Description
AFTER THIS CLASS YOU'LL BE ABLE TO:
Confidently use professional techniques to retouch skin.
Understand why and when to retouch skin.
ABOUT KRISTINA'S CLASS:
Skin, It's one of the hardest things to retouch, but incredibly important to know how to do correctly, especially if you photograph people! The dreaded, plastic-like, over smoothed look, doesn't work for any photographer and your clients definitely won't be happy! Join professional retoucher, Kristina Sherk, as she devotes this class entirely to skin retouching done right. Not only will you learn the tried and tested​ professional techniques, but Kristina will also dive into "why" we retouch skin, which is just as important as the 'how." This class will teach you all the techniques you need to know, in order to take your portraits to the next level!
WHO THIS CLASS IS FOR:
All level photographers and retouchers
SOFTWARE USED:
Photoshop CC 2019
ABOUT YOUR INSTRUCTOR:
For the past 10 years, Kristina Sherk has been a high-end photo retoucher based out of Washington, D.C. She specializes in beauty retouching and has done work for many clients such as Time Inc., Hasselblad, Merz Aesthetic, and Cotton Incorporated. She loves "translating Photoshop" for people and subsequently, she's a contributing author for educational publications like Shutter Magazine, Photoshop User Magazine and Lightroom Magazine. She is well-known for her online teaching, and you can find out more at www.SharkPixel.com/store.
Class Materials
Skin Retouching Class Notes
Ratings and Reviews
Quick and to the point! I did learn a few things from the course. Thank you. My only issue is that the model's face was already for the most part blemish free and nearly perfect. It would be good to see these techniques done on " not so perfect" skin. Kristina even said that the model's skin was nearly perfect. So why not use an image where we can truly see the skin retouching process at work?
This class gets down to the nitty-gritty of smoothing skin and creating a 3D illusion. I really liked the way Kristina showed how to combine tools to save time and the frequency separator method she uses. The class notes (to download) are detailed so I didn't need to take notes - love that! Note to Kristina: Love the shark fin!
A good class and information is easy to understand. But in the general world, some us do not have models & clients with perfect skin. Wish this was demonstrated on a person with a few more problem areas, so we can really see the improvement on the person.
Student Work