The Business of Volume School Photography
Matthew The Body Kemmetmueller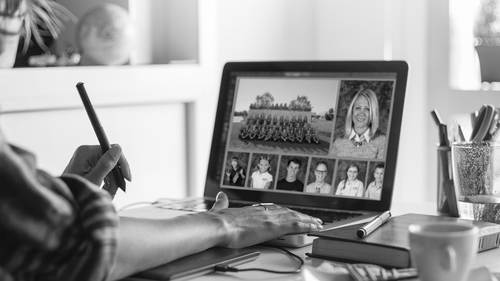 The Business of Volume School Photography
Matthew The Body Kemmetmueller
Class Description
We've all had our annual school portrait taken over the years. Of course you didn't think about the hard work and organization that it took for the photographer to get hundreds of images taken during that day, but volume school portrait photography is a great way for photographers to add additional income to their business. Matthew "The Body" Kemmetmueller has broken into that competitive market and wants to share his knowledge of that industry with you. He'll explain:
How to get into the schools that are right for your business
The best way to choose the software and gear you'll need
How to put together bids and win over the schools
The most efficient way to order and deliver products
How to automate the retouching process
School photography is not an easy market to conquer, but Matthew will walk you through everything you'll need to know in order to become a successful school portrait photographer.
Class Materials
Preschool Order Form (front)
Preschool Order Form (back)
Elementary School Order Form (front)
Elementary School Order Form (back)
High School Order Form (front)
High School Order Form (back)
School Portrait Photoshoot Setup
Get Started with Adobe Stock
Ratings and Reviews
I was looking to add preschool photography to my business and this course really was thorough and helped me prepare. Matthew is so friendly and always makes learning easy! His courses are very organized. Highly recommend, Diane Zarlingo
Matthew is very good in his teaching style and makes me want to watch the whole thing! The information he gives is priceless!
Student Work